Are you a Harry Potter fan? Then I'm sure you want to name your dog from the wizarding world to show your true fan loyalty. In this post, you will find Hagrid-sized Harry Potter dog names for your "Hairy Pawter."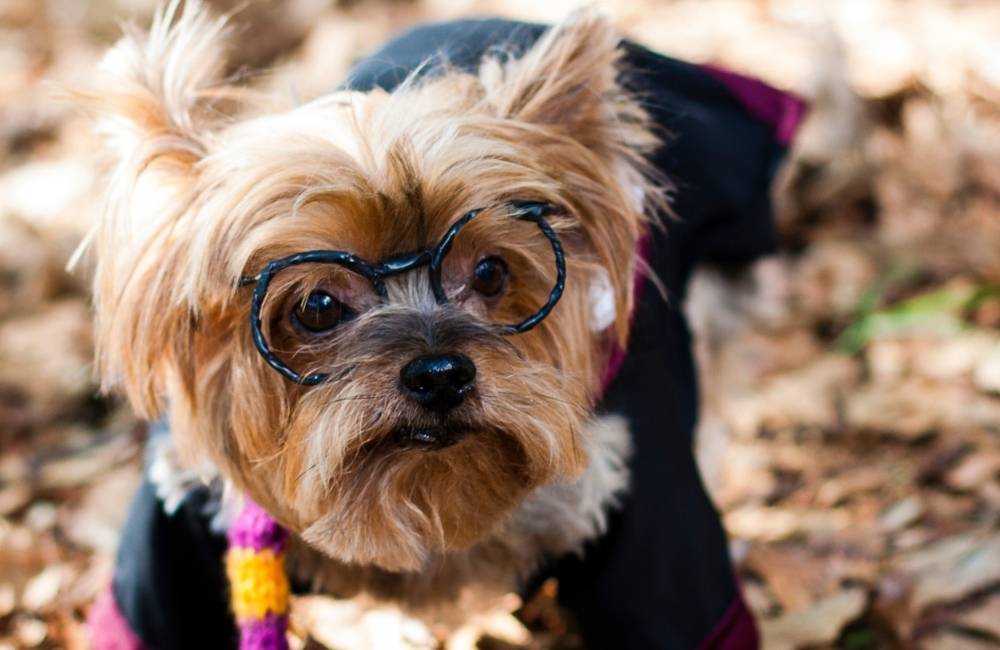 The Harry Potter series has taken the world by storm. The magic is still going strong with seven books and eight movies. There are multiple spin-offs with live productions and theatre plays all over the world. It is an incredibly personal choice and experience to name your dog from this series.
According to your dog's personality, you can sort them into Gryffindor, Ravenclaw, Hufflepuff, or Slytherin. As per the database, the name Luna comes in the top 5 names while naming a dog. Of course, there's no single dog that's named Voldemort. Well, there are a few Draco's.
Come, let's explore the wizarding world.
Pun intended dog names
Gryffindog
Hufflepug
Roverclaw
Hufflepup
Dogwarts
Ravenpaw
Sloberin
Barktemius
Barkinson
Ruffindor
List of the Harry Potter Themed Dog names
Aberforth: The member of the original Order of the Phoenix and Albus Dumbledore's brother.
Alastor: The teacher of defense against the dark arts and also a crucial member of the Order of the Phoenix.
Albus: None other than Professor Dumbledore. Isn't it perfect for a wise puppy?
Alecto: The professor of Muggle Studies and also a death eater.
Alohomora: A magical spell to unlock and opens the doors and windows and those not protected by magic in the wizarding world.
Amelia Bones: The Head of the Department of Magical Law Enforcement, and she was the one who has cleared Harry Potter from all charges.
Amos: The wizard who has worked for the Department for the Regulation and Control of Magical Creatures.
Angelina: Angelina Johnson was married to George Weasley and was also the Gryffindor Quidditch team captain.
Animagus: This is a spell or a term to morph oneself into an animal for any witch or wizard.
Antonin: One of the original death eaters of Voldemort.
Arabella:  She was Harry Potter's baby sitter and a Squib, a dealer of Kneazles and cross-bred cats.
Aragog: A species of flesh-eating spiders, and he was Hagrid's Arcamentula.
Dumbledore: Professor Albus Dumbledore.
Arithmancy: The studies of numerology to predict the future.
Azkaban: The Prison of Azkaban on an island in the middle of the North Sea.
Augusta: Grandmother of Neivelle Long bottom.
Auror: The Ministry of Magic and fight against the Dark Arts has an elite group of witches and wizards called Auror.
Bartemius/Barty: The antagonist in Harry Potter and the Goblet of Fire and the official of Ministry of Magic.
Bagshot: Professor Bathilda Bagshot, a magical historian and the author of A History of Magic,
Beedle: A Children's collection of fairytales written by wizards and witches.
Bellatrix: A loyal witch to Lord Voldemort and also a death eater.
Black: Sirius Black.
Bloody Baron: A ghost of Slytherin house.
Boggart: A shape-shifter that takes on the form of the Wizard's worst fear.
Bones: The Head of Magical Law Enforcement department.
Buckbeak: Hippogriff of Hagrid.
Crookshanks: The pet cat of Hermione Granger.
Death Eater: Lord Voldemort's follower.
Diagon: The Diagon Alley
Diggle: A member who fought against Lord Voldemort and was a part of Order of the Phoenix.
Diggory: Voldemort and a student of Hufflepuff killed Cedric Diggory.
Dobby: A house-elf who was freed by Harry Potter and who served the Malfoy family.
Draco: Draco Malfoy
Dudley: Harry's cousin.
Fang: Hagrid's boarhound.
Fawkes: Phoenix of Dumbledore.
Filch: A Caretaker of Hogwarts School.
Fleur: A French witch and a champion of the Triwizard Tournament.
Flitwick: Filius Flitwick, a part-goblin and part-wizard.
Fluffy: A giant three-headed dog that has a garden the philosopher's stone.
Gellert: A dangerous wizard.
Gideon: A member of the Order of the Phoenix.
Gilderoy: Chief villain in Harry Potter and the Chamber of Secrets book.
Ginny: Ron's sister, an important member of Dumbledore's Army. She's later married to Harry Potter.
Godric: One of the founders of Hogwarts.
Gornuk: A Goblin at Gringotts
Grawp: Hagrid's half-brother who was enormous.
Grey Lady: Resident ghost of Raven law.
Gribbly-Plank: A professor at Hogwarts
Grimmauld: Grimmauld place
Gringotts: Wizarding bank
Griphook: Goblin of Gringotts
Gryffindor: A Hogwarts house
Harry: The Protagonist
Hedwig: Pet Owl of Harry.
Hoggy: Nickname for Hogwarts
Hogsmeade: The 100% magical town in Britain
Horcrux: An object containing a piece of the maker's soul
Hufflepuff: Hogwarts house, named after Helga Hufflepuff.
Longbottom: Surname of
Lovegood: Surname of loyal Luna.
Lucius: Father of Draco Malfoy.
Lupin: Surname of Remus
Malfoy: Surname of Draco.
Minerva: First name of Professor McGonagall.
Muggle: Term used for those with no magical ability.
Mundungus Fletcher: Scumbag member of the Order of the Phoenix.
Mungo: Wizarding hospital in London
Newt: Newt Scamader
Nimbus: Manufacturer of Harry's broomstick.
Padfoot: An affectionate term for Sirius Black
Peverell: One of the Surnames of the Tale of Three brothers who acquired the Deathly Hallows.
Pixie: A magical creature
Potter: Harry'surname.
Prongs: An affectionate term for James Potter, father of Harry Potter.
Quibbler: Magical publication run by Xenophilius Lovegood.
Quidditch: That popular magical sport, played on broomsticks.
Ravenclaw: Hogwarts House, named after Ravena Ravenclaw.
Riddle: Famously known as He-Who-Must-Not-Be-Named, and they called him Tom Riddle
Salazar: Founder of the Slytherin House.
Scabbers: Weasley's family rat
Scorpius: Son of Draco
Seamus: Harry's Irish friend.
Severus: First name of Harry's mother's former suitor
Sirius: Harry's godfather
Slughorn: Potions master at Hogwarts.
Slytherin: Hogwarts House
Snape: Surname of Harry's first Potions professor
Tonks: Andromeda Tonks was a Hufflepuff witch
Viktor Krum: An international Quidditch player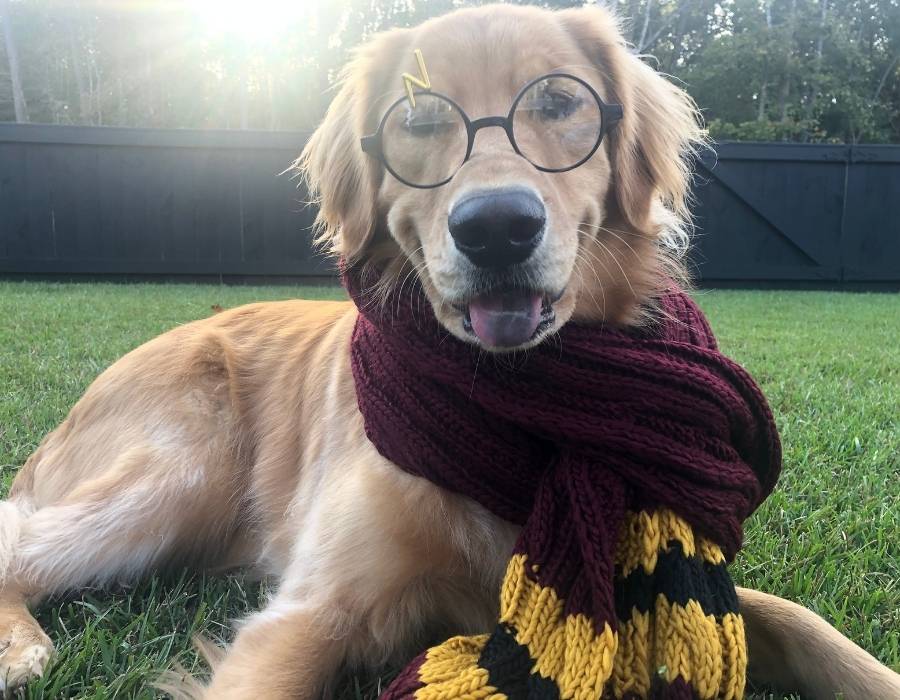 Some More Names from the Wizarding Community
Bathsheba
Beater
Beauxbatons
Bill Weasley
Bloody Baron
Bob Ogden
Broom
Bryce
Cadmus Peverell
Charity Burbage
Cho Chang
Colin Creevey
Cormac McLaggon
Cornelius Fudge
Cuthbert Binns
Dean Thomas
Delalus Diggle
Dennis Creeve
Dilys Derwent
Dirk (Cresswell)
Dolohov
Merope Gaunt
Michael Corner
Millicent Bulstrode
Molly Weasley
Morfin Gaunt
Mystery
Nagini
Narcissa Malfoy
Neville Longbottom
Nicolas Flamel
Nymphadora Lupin
Oliver Wood
Olympe Maxine
Order of the Phoenix
Padma Patil
Pansy Parkinson
Parseltongue
Penelope Clearwater
Percival Dumbledore
Percy Weasley
Perenelle Flamel
Peter Pettigrew
Petunia (Dursley/Evans)
Phoenix
Pius Thicknesse
Pleiades
Pomona Sprout
Poppy Pomfrey
Quirinus Quirrell
Rabastan Lestrange
Ravenclaw
Dolores Jane Umbridge
Dudley Dursley
Dumbledore
Durmstrang
Dursley
Elphias Doge
Emmeline Vance
Ernie Macmillan
Everard
Fabian Prewett
Fenrir Greyback
Fiendfyre
Fig
Filius Flitwick
Finnigan
Fire
Fleur Delacour
Flitwick
Frank Bryce
Frank Longbottom
Fred Weasley
Gabrielle Delacour
Garrick Ollivander
Gaunt
Gellert Grindelwald
Gideon
Ginny Weasley
Goblet (for the Goblet of Fire)
Goblin
Godric Gryffindor
Gornuk
Goyle Sr.
Greback
Gregorovitch
Gregory Goyle
Grey Lady
Gribbly-Plank
Grimmauld (for Grimmauld Place)
Grindewald
Gringotts
Griphook
Vernon Dursley
Victoire Weasley
Viktor Krum
Vincent Crabbe
Voldemort
Weasley
Werewoof
Wimbourne Wasps
Wizard
Wizard Wheezes
Xenophilius Lovegood
Yaxley
Zacharias Smith
Hepzibah Smith
Hermione Granger
Hoggie
Ignotus Peverell
Igor Karkaroff
Imperius
Inquisitor
Insanity
Irma Pince
James Potter
Justin Finch-Fletchley
Katie Bell
Keeper
Kendra Dumbledore
Kingsley Shacklebolt
Kitty Wizzard
Lavender Brown
Lee Jordan
Lestrange
Lily Evans
Lockhart
Ludo Bagman
Luna Lovegood
Lupin
Mad-Eye Moody
Madam Malkin
Malfoy
Marauder
Marietta Edgecombe
Marjorie "Marge" Dursley
Marvolo
Mary Cattermole
Mary Riddle
Mediaeval
Reginald Cattermole
Regulus Arcturus Black
Ripper
Rita Skeeter
Rodolphus Lestrange
Rolanda Hooch
Rolando
Romilda Vane
Scabior
Scrivener
Seamus Finnigan
Seeker
Septima Vector
Severus Snape
Snatcher
St. Mungo
Stan Shunpike
Sturgis
Susan Bones
Sybill
Ted Tonks
Teddy
Terry Boot
Theodore Nott
Thestrals
Thief
Tiberius Ogden
Tom Marvolo Riddle
Tonks
Traitor
Triwizard
Varvati Patil
Vengence
Blimey!  And that's a lot of names to pick from. Well, you can take the help of the sorting hat to name your Harry Pawter.
Interesting Facts about Harry Potter series
J.K. Rowling and Harry share their birthdays. Yes, they blow candles on July 31st.
The Dementors in the series are based on Rowling's depression.
Rowling created the Quidditch game after a fight with her boyfriend.
The plants in the wizarding world came from a real book penned in the 17th century called Culpeper's Complete Herbal.
Haley Joel Osment would have been cast for Harry Potter before Daniel Radcliffe.
The Moaning Myrtle was way too older to be a student. Shirley Henderson, who played the role, was 36 while shooting for Chamber of Secrets.
The film's make-up artists have applied the lightning bolt scar several times. Five thousand eight hundred times, to be precise.
Dumbledore was gay, as revealed in the Crimes of Grindlewald.
Muggles cannot make potions because they do not have wands.
Minerva McGonagall fell in love with a Muggle boy Dougal McGregor.
James Sirius Potter, Harry's elder, stole Marauder's map from his dad's desk.
The Pardoner's Tale by Geoffrey Chaucer was the basis of the Deathly Hallows.
The Boggart of Dumbledore is the Corpse of Ariana, his beloved sister.
The first character to be cast in the series was Hagrid.
Hedwig, Harry's owl, was played by seven different owls.
Dumbledore's wand was made out of the Death Tree.
Dumbledore's name actually translates into Bumblebee.
No other actor was given as many spoilers as Alan Rickman, only to shape his role.
It took 7 months and 40 people to build the Hogwarts to be filmed.
We hope you liked these Harry Potter dog names for your pooch to show your true fandom.
More Dog Names