A few weeks ago, I ordered Nivea Men Duo Body Deodorizer in Active Fresh, which claims to give freshness all day long. I'm not much of a fan of deodorants and deo sticks, but this one caught my eye when I was browsing through Amazon. So let's get started with the review.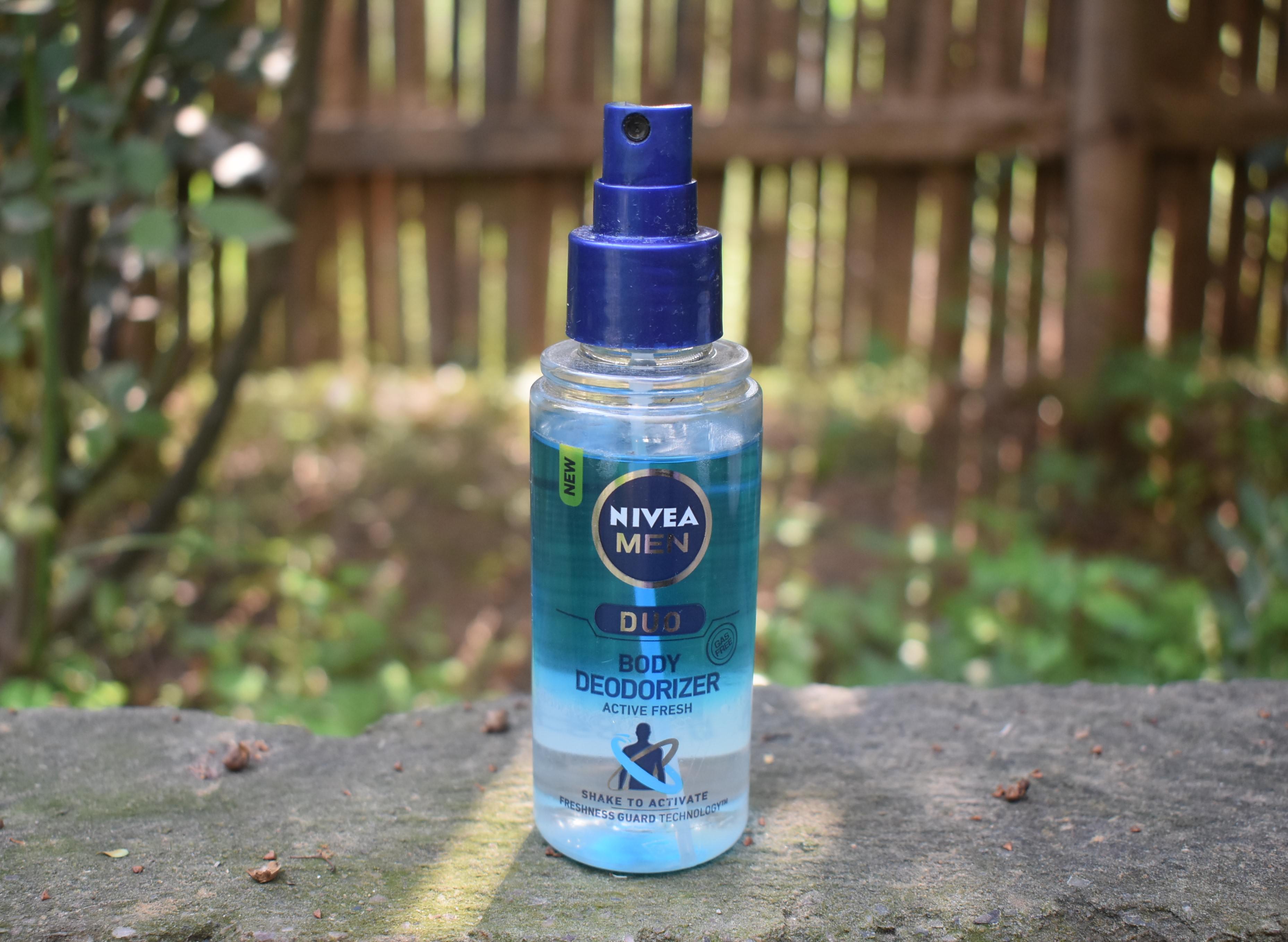 About Nivea Men Duo Body Deodorizer:
Experience the all-new Nivea Men Duo Body Deodorizer. A unique deodorant with two phases – the blue phase to give freshness and the transparent phase to keep the freshness guarded, all day long! Just shake to activate the two phases and feel freshness like never before with its innovative Freshness Guard Technology.
Price: Rs. | Buy it at a discount from Amazon here
Quantity: 100 ml
How to use

Nivea Men Duo Body Deodorizer

? 
Shake to activate the separated phases and allow them to mix properly. Then, spray directly all over the body.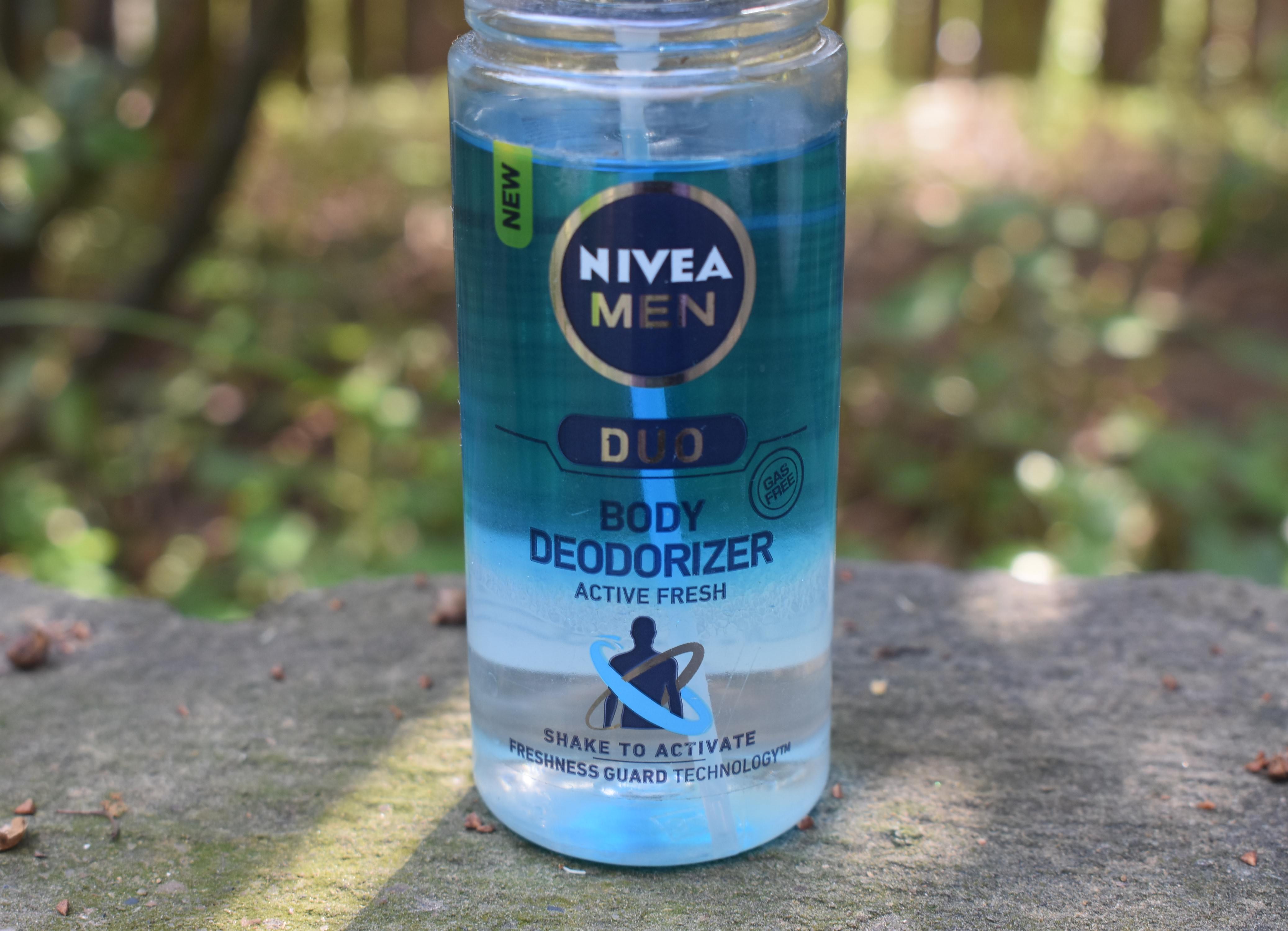 Nivea Men Duo Body Deodorizer Active Fresh Review
It has a light, sweet and fresh fragrance that doesn't smell very overpowering. Just spray it on your body directly on the pulse points, so it stays longer. Spraying it on clothes will not assure its long staying power. Its fragrance feels so natural and non-irritating that after applying, it doesn't look like you've heavily loaded with the deo.
One thing you should take care of is to shake it really well, so the two phases get mixed properly. For me, two sprays are enough to go about the whole day. It stays on for about 3 hours, after which one can only smell when you sniff the area where sprayed directly.
Don't use it if you already have inflamed skin or a burn, as it can irritate it further. If you avoid alcohol-based deo, this one is not for you.
Concluding my thoughts now, Nivea Men Duo Body Deodorizer in Active Fresh is for men who prefer light and refreshing fragrance on their body. It's suitable for college and office as it's not very bothering to the nose. Just 2-3 sprays are enough, and you're ready to go. Its staying power is 3 hours, after which the scent fades and stays on the body only when you sniff it. So, I think it's a good option if you're a guy looking for a summery and fresh fragrance.
Have you tried this deo by Nivea yet? Tell us in the comments!