Summer is definitely around the corner. The upcoming warmer days are the ideal time to go outdoors and spend time with your loved ones, where you can have a picnic out in your backyard or have some friends over and dine al fresco.
Wouldn't this be the opportune time to give your garden an upgrade and impress your guests? If you think you have a "black thumb", this season is the perfect time to work on your gardening skills.
Here are five bright, attractive summer flowering plants you can grow in the warm months to bring life and color to your garden:
#1 Coreopsis (Coreopsis tinctoria)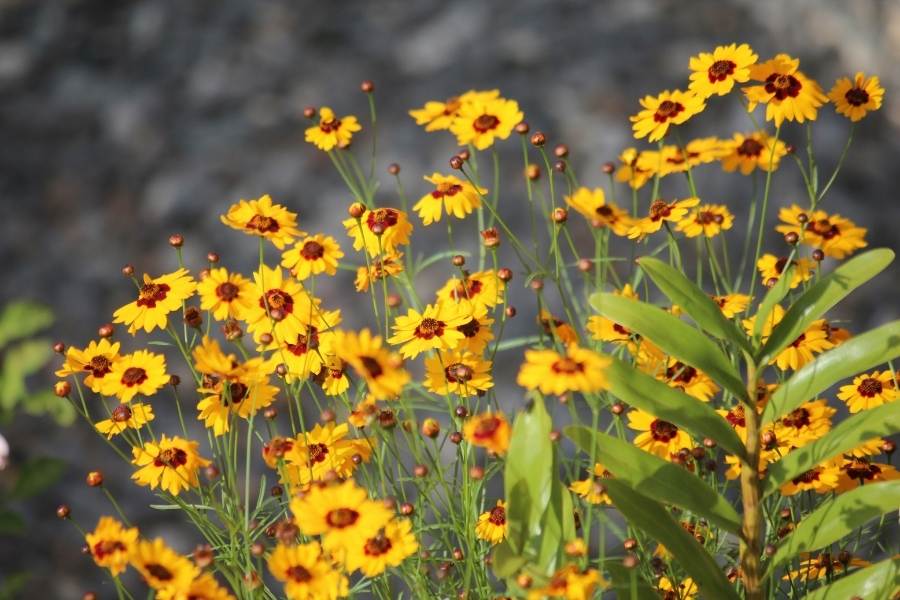 Commonly known as "tickseed," coreopsis originates from the Americas and is widely grown for its bright flowers. Its blooms vary in colors white, red, pale, and bright yellow. Some blooms also have color combinations, such as the golden tickseed, which has abundant yellow petals with a big splash of maroonish red in the center.
Aside from its ornamental features, coreopsis also has a wide range of benefits. Its flowers can be boiled in water and used to make a beverage. Red and yellow dyes are also made from it. In addition, coreopsis also has medicinal value as its boiled flowers, roots, and other parts are used to remedy diarrhea, internal pain, and bleeding.
Coreopsis is an easy plant to grow. All it needs is to be placed under direct sunlight, but it can also thrive in a partially shaded area. It grows best in moist, sandy soil. Click Here to know more about cultivating coreopsis.
#2 Hibiscus (Hibiscus rosa-sinensis)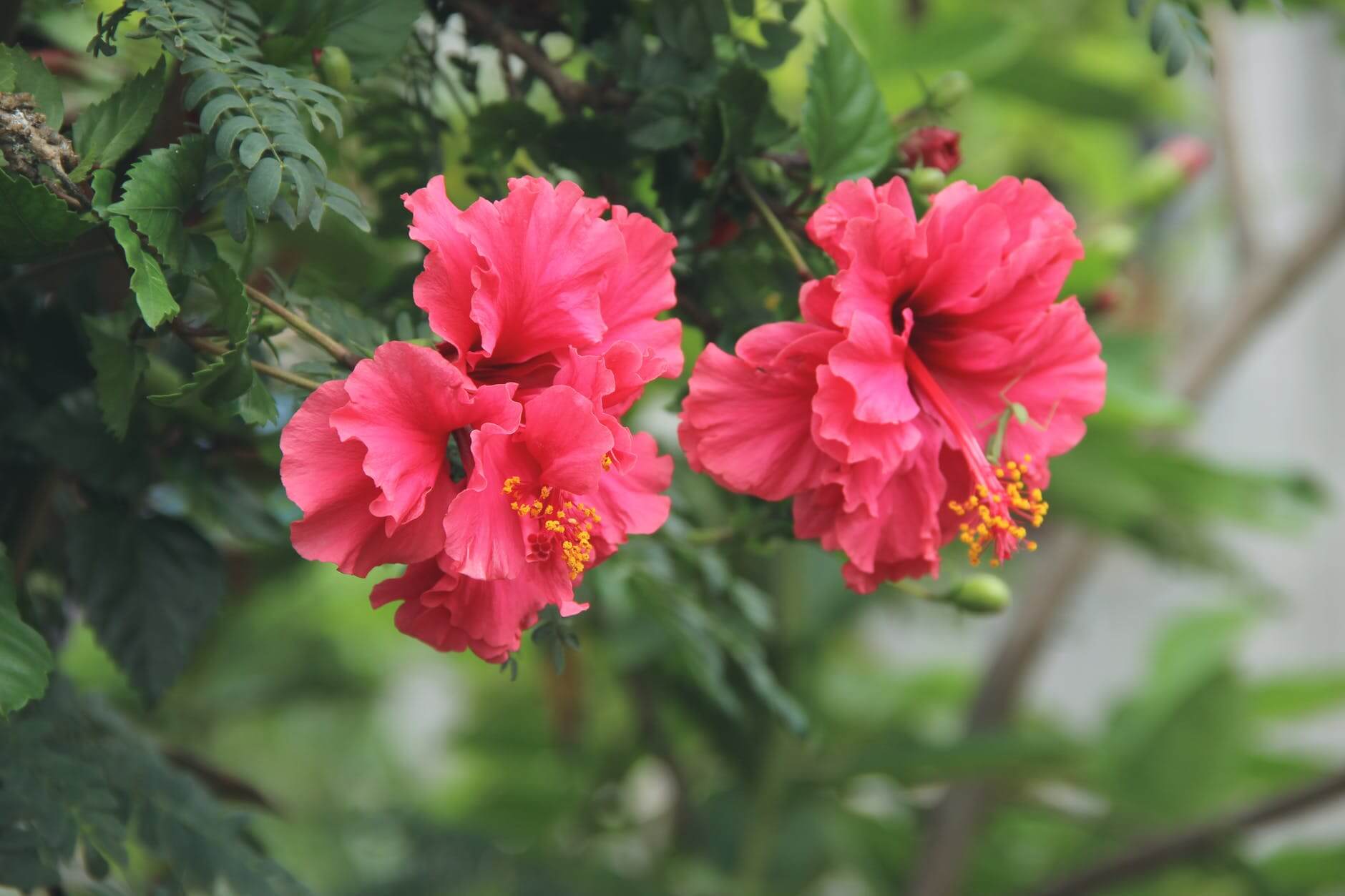 Whenever you hear hibiscus, the first thing that would probably come to your mind is being on a lush, tropical beach and sipping a refreshing drink while watching the sunset. This is why this plant is the perfect addition to your garden during warm, sunny days.
Hibiscus is known for its large, colorful flowers, ranging from white, yellow, red, and peach. However, its most popular variety is Hibiscus sabdariffa, which makes for the distinct red bloom often attributed to the plant.
This plant can be grown outdoors, as they love getting lots of sunlight. You can also grow them in containers inside your home. When growing the plant outdoors, it should be watered frequently. Just make sure that it is planted in well-draining soil to avoid root rotting.
#3 Carnation (Dianthus caryophyllus)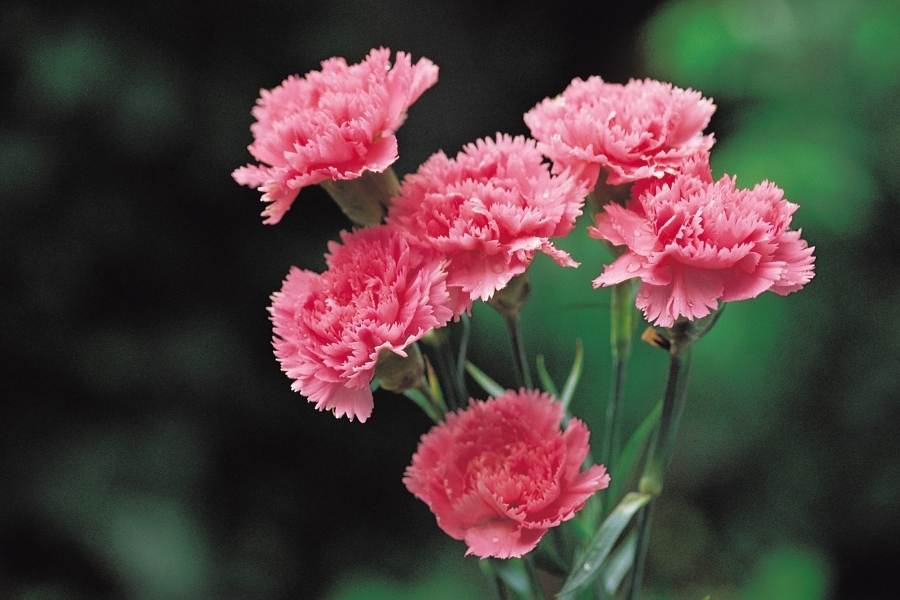 If you want to grow an ornamental plant that is fuss-free, the carnation is the one for you. This may become a great addition to your garden as its flowers bloom in many colors – yellow, white, pink, and red. Its blooms' colors have also been given meaning, making them a lovely gift for every occasion.
Besides serving as a beautiful aesthetic for your outdoor landscape, carnation also brings other benefits. It has been brewed as a tea throughout history to help reduce stress and aid relaxation and detoxification. Carnation oil is also extracted from the plant and used widely in beauty products for moisturized, fresh, and younger-looking skin.
Carnation is an easy plant to grow as they need to have full direct sunlight for at least 6 hours a day. Hence, you can plant them in your outdoor garden, as long as it is settled in well-drained fertile soil.
#4 Sulfur Cosmos (Cosmos sulphureus)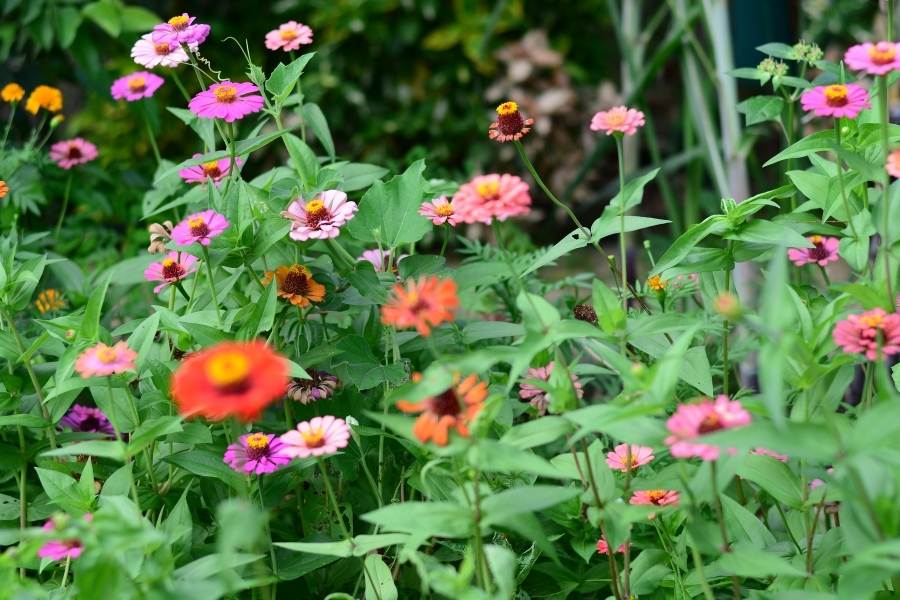 Also called klondike cosmos, sulfur cosmos is a suitable addition to your garden if you want to have a cheery, sunny feel to your outdoors. With its flowers blooming in stunning bright yellow and orange, plucking its blooms and having it inside your home will have you feeling its summer all year round.
Sulfur cosmos will also surely bring life to your garden as it easily attracts bees, butterflies, and even hummingbirds. It is also pest resistant, thus making it an easy plant to cultivate. In addition, it is a low-maintenance plant and only requires basic care. Just make sure that it gets enough sunlight and have it watered when needed.
#5 Peony (Paeonia)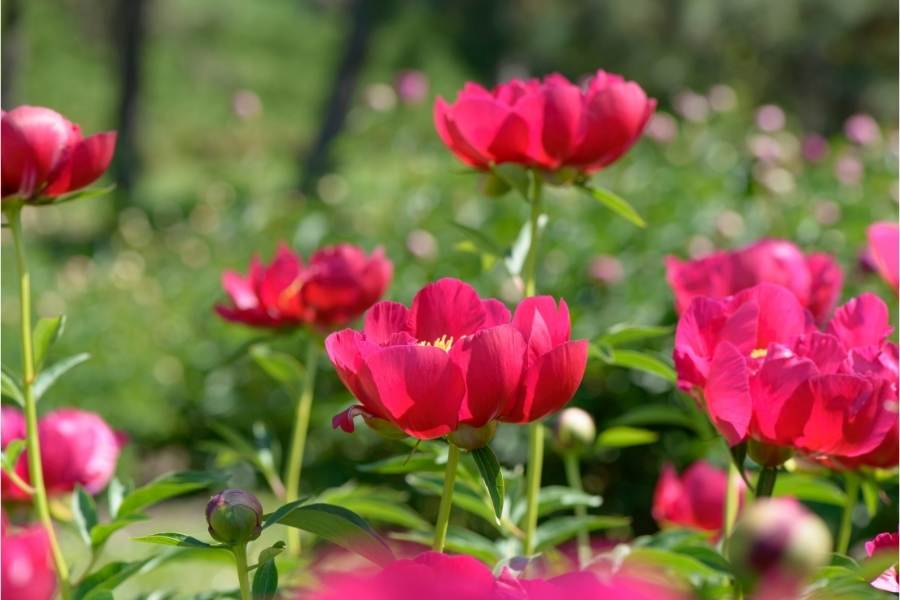 The last colorful plant, but not the least on this list, is the peony. Native to Europe, Northern America, and Asia, this flowering plant is famous worldwide and known for its bold, fluffy and fragrant blooms. The plant has also been known to live up to 100 years.
Peony flowers bloom in gorgeous vivid colors of red, purple, pink, yellow, and white. They are at their full bloom from early spring to summer and are great for flower cuts used for flower arrangements. Peony bouquets have also been given as gifts holding different meanings and are a favorite among brides as they symbolize love and romance.
Planting peonies only requires minimal maintenance, as long as they are planted in an area with full, direct sunlight. The ideal soil for peonies is rich and loamy, and you must ensure that it is well-drained.
The takeaway
With these lively, attractive summer flowering plants, you can have summer not only once a year, as you can even have the feel of the season all year round by having their flowers decorate your home. You can also have the loveliest afternoons, like having tea in your yard by yourself or with your loved ones, and have a great view of your newly upgraded garden.
More Plant Ideas