Italian names are unique, charismatic, and soulful. When you name your dog one of the best Italian dog names, it's even better!
Bringing a new furry friend home is the most joyful, exciting, and also stressful moment. Of course, it is stressful; giving a cool name to our canine friend isn't really easy and is a huge responsibility.
Your dog is going to carry the name for its lifetime. So Italian names can be of a great choice to name your furry friend.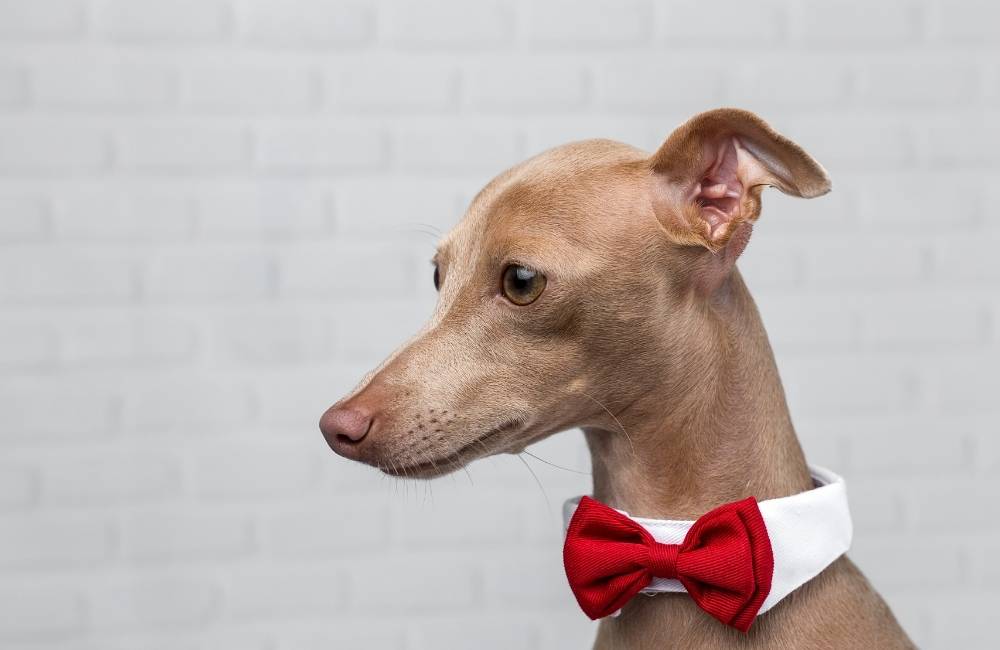 This article explores the unique Italian names for your dog so that you can choose from a lot of options available.
The diversified meanings and the different characteristics that these names possess would be a fun-filled experience.
Now let's get started.
Beauty-inspired Italian Dog Names
Aldo – This term means Rich
Alto – This means a Wolf
Amico – Translates to a Friend
Amore – love
Bella – Beautiful
Bellissimo – Very beautiful
Bambino – Baby
Bianca – White
Bravo –  Good boy
Bruno –  Brown hair
Cane –  Dog
Carina –  Cute
Cucciola – the Italian word for a female puppy
Cucciolo – the Italian word for a male puppy
Cane Nero or Canero – an Italian word for a black dog
Cucciolon – Means puppy, cub, calf, any of the baby animals
Grazie – Thank you
Luna –  Moon
Lupo –  Wolf
Mamma Mia – Believe it or not
Piccolo – little one
Polpetto – Meatball
Primo –  First
Tesoro – Treasure
Topolino – a little mouse
Vita –  Life
Food-inspired Italian Dog Names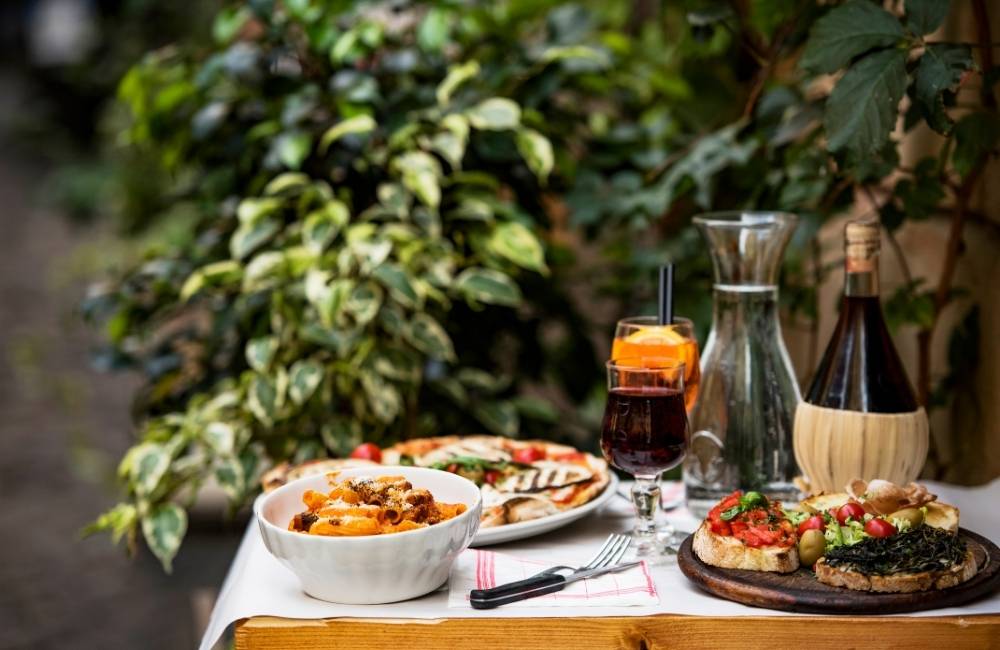 Italy has some of the best food in the world, from pasta to desserts and drinks.
Here are some names inspired by such delicacies.
Gelato – Italian ice cream
Tiramisu – A coffee-flavored custard dessert
Risotto – A rice dish cooked in a broth to a creamy consistency
Ravioli – The most popular Italian pasta dish
Cannoli – Italian pastries
Budino – A sweet Italian dish, creamy like a custard or pudding
Prosecco – White wine
Zuppa – The Italian soup
Pesto – An Italian sauce with pine nuts, garlic, basil, cheese and olive oil
Gnocchi – Dumplings
Ziti – A thick spaghetti-like pasta
Biscotti – Italian almond biscuit
Vino – It means wine
Espresso – Concentrated coffee
Geographically Inspired Italian Names
Italy has the most amazing scenery and sights in the world, with the gorgeous Roman ruins to the amazing coastal views and the Tuscan countryside.
We've taken inspiration from those scenic beauties and have collected these names.
Florence – The capital city of Tuscany
Roma – The Italian name of Rome
Venice – The city of canals and culture
Verona – The city in northeast Italy
Pisa – The famous leaning tower is in this city
Siena – A city in Tuscany
Amalfi – A stretch of coastline on the Salerno Gulf
Como – A stunning lake that's a popular retreat for the wealthy
Trevi – The Trevi Fountain
Milan – The city of fashion
Pompeii – The town that is mostly destroyed by the eruption of Mount Vesuvius
Italian Dog Names Inspired by the History
Italy has such a rich heritage and history. Here are some names inspired by the Historians.
Da Vinci – Leonardo Da Vinci, the famous painter, sculptor, artist, Mathematician
Michelangelo – An Italy-based sculptor, painter, and architect
Raphael – An Italian painter and architect
Donatello – An Italian sculptor
Galileo – One of the most important pioneers in modern science
Marco Polo – A Venetian merchant who went on adventures
John Paul – Pope – 1978 to 2005
Mussolini – A Fascist leader
Caesar – Julius Caesar, the Roman general, and leader
Augustus – The first Roman emperor
Nero – The last emperor from the Julio-Claudian dynasty
Claudius – A Roman emperor
Pavarotti – A talented opera singer
Versace – Gianni Versace, founder of the famous Italian clothing company
Italian Names for Male Dogs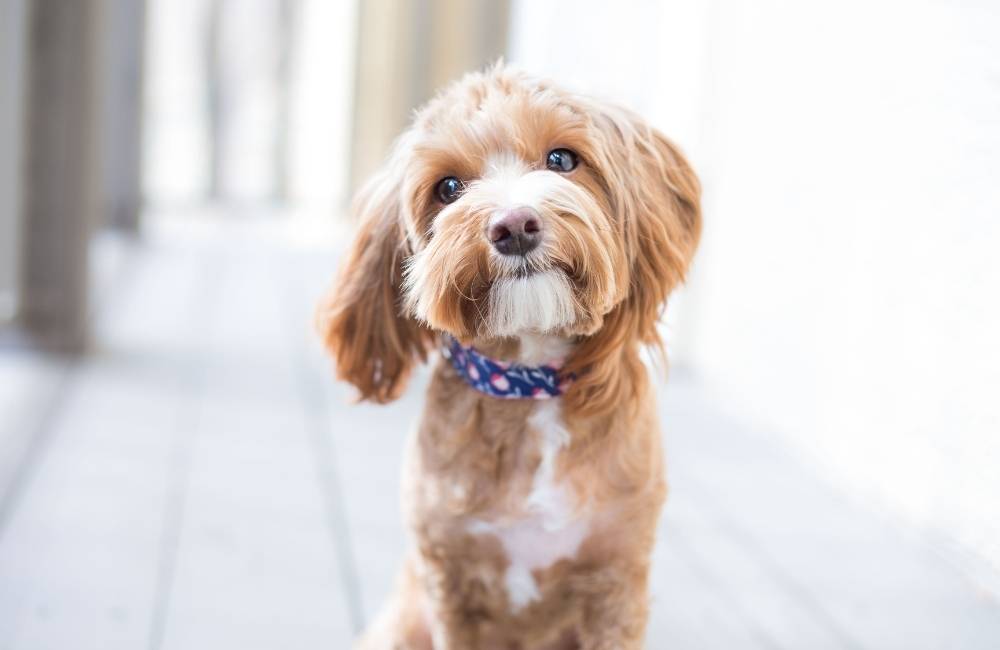 Francesco
Alessandro
Leonardo
Lorenzo
Matteo
Riccardo
Tommaso
Giuseppe
Antonio
Federico
Pietro
Diego
Filippo
Tito
Salvatore
Vincenzo
Mario
Domenico
Paolo
Sergio
Angelo
Dante
Enzo
Gino
Guido
Rocco
Tino
Vito
Fabio
Renzo
Adolfo
Alessandro
Alessio
Angelo
Antonio
Apollo
Arturo
Augustus
Bartolomeo
Benito
Brando
Bruno
Cesare
Emilio
Enzo
Fabio
Fausto
Fido
Francesco
Giacomo
Giancarlo
Gioele
Giorgio
Giovanni
Giuseppe
Hannibal
Julius
Leonardo
Lorenzo
Luciano
Lupo
Marco
Mario
Massimo
Christian
Cicero
Dante
Davide
Diego
Domenico
Donatello
Drago
Eduardo
Elio
Romeo
Matteo
Michelangelo
Nano
Nicolo
Paolo
Pietro
Pluto
Raphael
Renato
Riccardo
Roberto
Rocco
Rocky
Romeo
Salvatore
Sergio
Stefano
Thomas
Tito
Tommaso
Toro
Ugo
Valentino
Vincenzo
Prosciutto
Ragù
Antonio
Federico
Giovanni
Pietro
Diego
Filippo
Tito
Vincenzo
Mario
Domenico
Paolo
Sergio
Angelo
Dante
Enzo
Gino
Guido
Rocco
Tino
Vito
Fabio
Renzo
Ravioli
Rigatoni
Risotto
Venice
Vermicelli
Vespa
Vitello
Freccia
Freddy
Geraldo
Hawk
Hercules
Hero
Hidalgo
Hoshi
Historia
Iago
Icarus
Idalia
Igor
Ingmer
Iole
Iorio
Iride
Jason
Jerry
Jimmy
Jojo
Joker
Jolly
Jommi
Kayle
Karnen
Kanin
Killian
Kimmi
Koen
Kolmen
Leo
Leone
Leopoleo
Licio
Lotar
Lotte
Lupo
Mac
Mandrake
Mercilino
Marvel
Max
Mirando
Miro
Mister
Milko
Milo
Mobi
Neo
Nera
Ninja
Nives
Otello
Ottavia
Ozzi
Ottone
Omega
Onda
Oskar
Orion
Pablo
Preziosa
Prisca
Priscilla
Piola
Puci
Primo
Panter
Pazienza
Pedro
Pula
Qantas
Qua
Quango
Quasar
Quake
Quinto
Quirino
Quasimodo
Ramona
Raffello
Rambo
Red
Augusto
Arturo
Arnaldo
Antonio
Angelo
Amico
Alfredo
Alfio
Aleesio
Aberto
Agnolo
Adelmo
Achille
Bernardo
Bruno
Baccio
Benito
Beppe
Biagio
Danilo
Dante
Dario
Dino
Davide
Donato
Durante
Domenico
Constantino
Cesare
Ciro
Cesare
Claudio
Carmelo
Rem
Remo
Rami
Renoe
Rex
Rintintin
Ricci
Ricco
Ringo
Roberto
Robbi
Ross
Sergio
Sirja
Sero
Snoopy
Sofio
Solange
Sem
Spice
Spidy
Spillow
Squit
Tabo
Tango
Taos
Tata
Theodoro
Teseo
Tesoro
Tex
Tito
Tobi
Tom
Tommi
Totem
Tris
Tutu
Ullah
Ugo
Ugolino
Ulisse
Ullalla
Urban
Valdo
Valentine
Valentino
Valter
Van Gough
Vasco
Veleno
Venerdi
Veneret
Vera
Verdi
Vicki
Vincent
Virgillio
Wuddi
Wackoo
Wolti
Warky
Wally
Walter
Watson
Whiskey
William
Willi
Wolf
Wolfram
Xanadu
Xeros
Xoros
Yezzy
Zecharia
Zama
Zampa
Zanzivar
Zegara
Zagor
Zelig
Zenaide
Zeno
Zeplin
Zeppo
Zeus
Zimba
Zita
Zoi
Zombie
Zoom
Zora
Zoran
Zoro
Zuka
Zucchero
Zulu
Zummo
Zuffa
Zeco
Yira
Yuma
Xeno
Vispa
Vulcan
Uvetta
Tobus
Sami
Sandy
Santa
Rudolpho
Romolo
Amato
Angelo
Antonio
Adriano
Agosto
Elmo
Enzo
Ercole
Ennio
Enrico
Enzo
Eraldo
Emilio
Fabio
Fausto
Fedele
Filippo
Fiorino
Flavio
Franco
Fredo
Gabriele
Gavino
Gastone
Gian
Gianni
Gianpaolo
Gilberto
Gino
Gioele
Gioffre
Jeoffre
Gionata
Giulio
Goffredo
Graziano
Greco
Guido
Gustavo
Gudo
Ivo
Jacopo
Lando
Lamberto
Liberto
Livio
Lotario
Lucio
Manloi
Manuel
Marcello
Marco
Mario
Matteo
Maurizio
Mauro
Italian Names for Female Dogs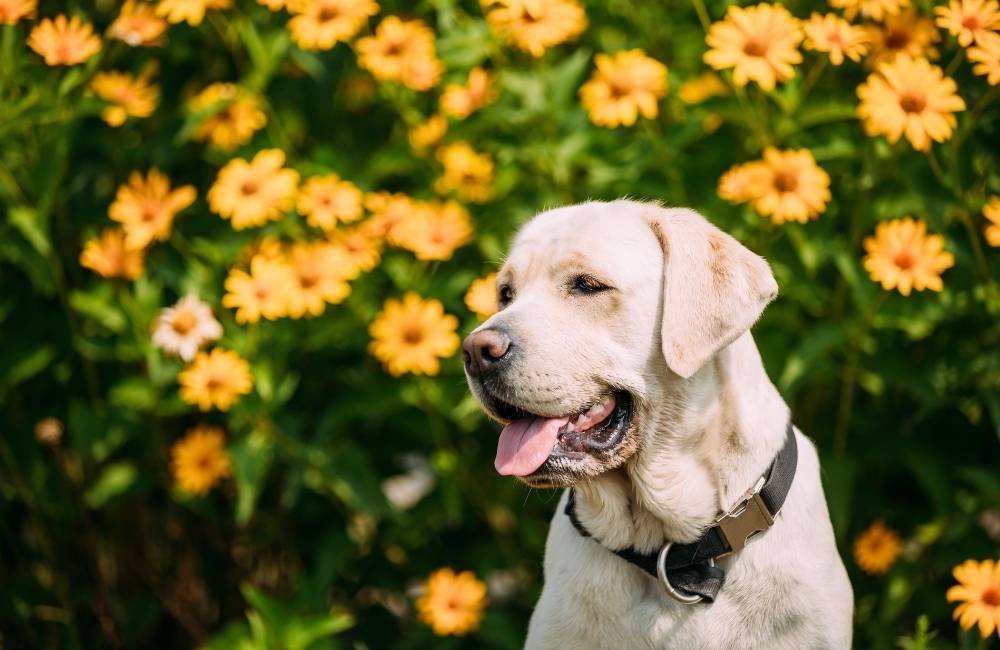 Luca
Giovanni
Luigi
Luca
Ella
Alessia
Andria
Angelica
Aria
Aurora
Baronessa
Beatrice
Bella
Bianca
Camila
Celeste
Charity
Chiara
Contessa
Desdemona
Donatella
Elda
Elena
Elisa
Elisabetta
Emily
Emma
Florence
Fortuna
Francesca
Frida
Gaia
Gemma
Giada
Giorgia
Giuliana
Greta
Ilaria
Iniga
Irene
Isabella
Laura
Leona
Liliana
Lunetta
Madonna
Maria
Marta
Martina
Matilde
Mercedes
Mia
Miriam
Mona
Nicola
Nives
Nocciolina
Olivia
Olympia
Perla
Pietra
Pippa
Puci
Ramona
Renata
Rossella
Sara
Serena
Silvana
Sofia
Stella
Teresa
Trista
Valentina
Valeria
Viola
Vittoria
Viviana
Zaza
Agilata
Agnolotti
Amore
Arancini
Asiago
Bari
Biscotto
Boreto
Braciole
Bresaola
Bruschetta
Calzone
Cannoli
Capocollo
Caprese
Caramello
Carbonara
Chitarra
Ciabatta
Ciriola
Crostini
Culatello
Ditalini
Dolce
Farinata
Focaccia
Fonduta
Fontina
Fragunno
Ghirardelli
Ginestrata
Gnocchi
Lasagna
Macaroni
Macau
Margherita
Marinara
Meatball
Minestrone
Noodle
Olive
Oro
Orzo
Pancetta
Pandoro
Panino
Penia
Penne
Pepperoni
Pesto
Piadina
Piccolo
Pisa
Pisello
Pita
Rosetta
Salame
Sausage
Scampi
Spaghetti
Taralli
Tortellini
Trevi
Uffizi
Ziti
Sofia
Giulia
Giorgia
Martina
Chiara
Francesca
Alessia
Giada
Ginevra
Ludovica
Carlotta
Margherita
Federica
Bellissa
Antonia
Caprice
Giovanna
Stella
Aria
Gemma
Octavia
Pippa
Rosa
Sofia
Allegra
Anita
Renata
Aba
Abe
Achille
Adamo
Ado
Agar
Agata
Alfa
Atena
Asso
Asterisco
Arianna
Arancoine
Arlena
Arlette
Amato
Atos
Attila
Azzurra
Alan
Ambra
Amelia
Alfa
Alice
Alberto
Amor
Artura
Andromeda
Baffy
Berta
Burmilla
Berty
Beshira
Beniamino
Baronessa
Battista
Bonduel
Bukara
Bricola
Buffa
Bubu
Brigida
Bianca
Bernardo
Bartolomeo
Beethoven
Brutus
Bleck
Bora
Cabo
Caffellatte
Caino
Caio
Cappucino
Carina
Carmen
Cassandra
Casper
Castore
Cesare
Chago
Charity
Chicco
Cibiachin
Cico
Cecilia
Celeste
Cleopatra
Coca
Chicco
Ciappi
Cordelia
Corinna
Corrado
Cristoforo
Cuccu
Dafne
Dalia
Daisy
Dakota
Dalma
Demos
Dante
Diablo
Diamante
Diana
Diba
Dracma
Drusilla
Duchessa
Duilio
Duna
Dolores
Dora
Dormenica
Dorotea
Drago
Diomira
Fabia
Falchetto
Fantasio
Follia
Farnia
Falco
Fortunia
Fredia
Fufi
Furia
Giao
Galea
Galatea
Giallina
Gemma
Hannibal
Hansel
Happy
Harmony
Havana
Heidi
Helga
Hera
Herbie
Honey
Eigea
Iggy
Inca
Indiana
Indy
Irina
Iris
Isa
Isabella
Ishidoro
Isotta
Ibo
Ibonne
Iggi
Julia
Julietta
Kactus
Kahlua
Kala
Kaja
Kamie
Kandy
Kaoke
Kim
Katyusha
Katti
Keera
Laika
Lalla
Lea
Leda
Leona
Lilly
Liala
Lida
Lillith
Lola
Lolita
Laura
Loreley
Lori
Luci
Lucky
Luca
Luminosa
Lupi
Magda
Maia
Malka
Marcy
Marilyn
Madonna
Melany
Melba
Mery
Minnie
Michelle
Micina
Midea
Mimosa
Moka
Molly
Muppy
Nabie
Nadena
Nairobi
Nancy
Nanny
Nano
Naomi
Natale
Neda
Neera
Neri
Nessy
Nerone
Nickie
Niles
Nina
Ninfah
Noccoiolina
Noemi
Nora
Novella
Oasis
Odessa
Odetta
Ofelia
Ozina
Olivia
Olimpia
Onassis
Ortensia
Orelia
Ortensia
Osara
Pakita
Palla
Pamela
Pallina
Pamina
Pandia
Pandora
Paperina
Pietra
Pierino
Piuma
Pillola
Primula
Regina
Robella
Roza
Roswita
Romena
Ruben
Rudy
Sady
Sante
Scilla
Selene
Sherli
Sibila
Sindi
Sirena
Sonny
Stella
Super
Susanna
Suzy
Taffee
Tammy
Tasha
Taxi
Theodra
Testerossa
Tiffany
Timitthy
Titina
Titti
Tobea
Trottola
Tigrilla
Tina
Ufa
Uganda
Ugolina
Umbra
Unagi
Urania
Ursula
Utopia
Utica
Valeriana
Vanessa
Vampira
Vanilla
Vega
Vella
Vellia
Venezia
Venus
Verbena
Verona
Vesta
Victoria
Vilma
Viola
Visa
Virgola
Wabbli
Wendy
Welshi
Wilma
Wonca
Xara
Xalda
Xantia
Xenia
Zaira
Zanzara
Zara
Zarina
Zarah
Zaza
Zecca
Zelda
Zelia
Zelenda
Zigina
Italian Puppy & Chihuahua Names
Sergio
Patricio
Vera
Bellissa
Caprice
Stefano
Massimo
Donna
Montay
Pia
Bellance
Sistine
Abra
Abree
Agata
Agnese
Aida
Alanzo
Alba
Alberto
Alegra
Alexandra
Alfredo
Amadeo
Amalea or Amalia
Amo
Andino
Antony
Aria
Bambi
Cara
Cella
Ciana
Donato
Emeril
Emesto
Este
Evelina
Fabio
Geeremia
Gia
Gru
Largo
Leonardo
Leora
Lia
Lucca
Lucia
Marcell
Marea
Monte
Nella
Natale
Nicoli
Oria
Pamina
Pasquale
Pio
Pippa
Raphale
Rosa
Serena
Silvio
Teodoro or Teo
Vali
Vinn
Vivi
Zorah
Over to you…
While you are about to choose an Italian name for your dog, be aware that your pet's name is the key to major communication between you and your dog. It is important to find a name that your furry pet understands and easily accepts. So each time you call him, he should be able to respond quickly.
More Dog Names