Are you looking for refreshing summer fruits in India that are people's all-time favorite?
Starting from March to mid-July, Summer is the hottest time in almost all parts of India. Even though people suffer a lot during this particular season, people also enjoy the perks. Some of those might include going to beaches in the evening, having ice creams, playing in the sun, or enjoying some seasonal fruits.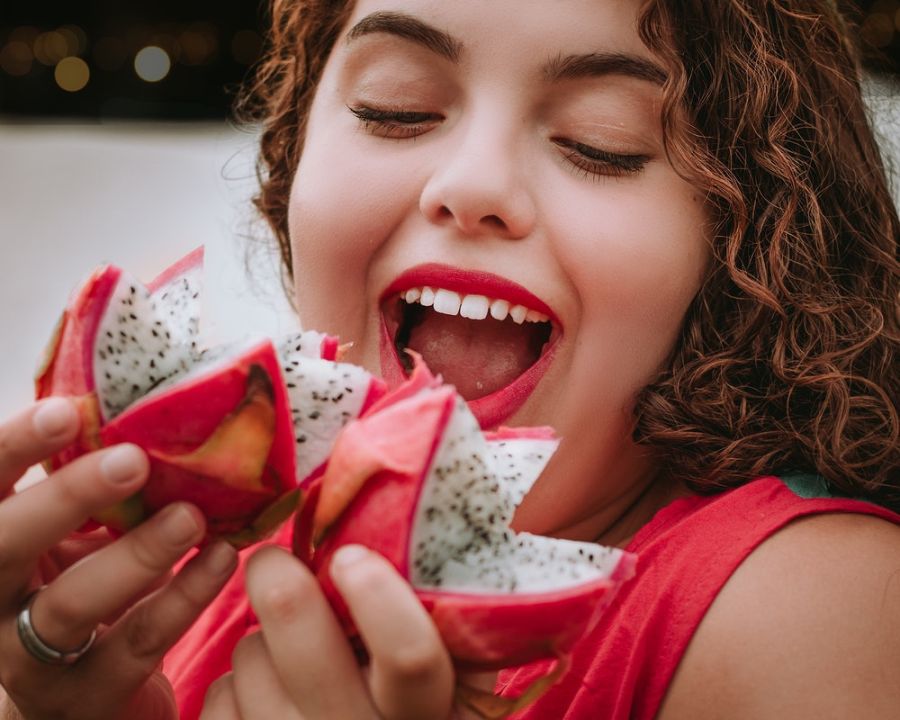 People wait for summer than the rainy season, so that they get to enjoy the wide variety of fruits that are being harvested and brought to people.
The refreshing summer fruits we are going to list here are nutrient-packed, delicious, and super healthy.
Let's dive in.
Watermelon
During summer, watermelons are seen everywhere around India. It is the first fruit that comes to anybody's mind when they think of summer. The name itself explains that watermelon contains a massive amount of water. It has 92% of the water that helps you stay hydrated.
Watermelons are more than that. They are tasty, contain Vitamins A, B6, C, amino acids, iron contents, etc. Watermelon also contains a high level of lycopene, which improves bone health and cardiovascular health. These nutrients help in enhancing your skin too.
This fruit is the king of fruits. It is called so because it tastes delicious, whether it is ripe or not. It has a distinctive smell and flavor, and not just that, this fruit is rich in nutrients and vitamins. Vitamins A, C, D, iron, potassium, and calcium are found more in mangoes.
Mangoes are said to reduce the body's cholesterol levels due to the high amount of pectin and fibers present in mangoes. The other nutrients are responsible for the control of blood pressure and heartbeat rate. It is also an immunity strengthener.
Musk melon with sugar is the best dessert people could opt for during summer. It is also said to be the most nutrient-dense melon. A single serving matches almost half of our daily vitamin C and A needs. It is also cheap and affordable.
Muskmelons help improve eyesight as they contain more lutein and zeaxanthin, which are known for enhancing vision. This pulpy fruit is a hydrator and provides a hydrating effect in this energy-sucking weather. It keeps your skin and lips from being dried up. It is also Diabetic friendly.
Oranges are one of the most popular fruits in the world. They are available in all parts of the country. It contains 87% of the water in it. Orange is sweet and sour at times; this is caused by the citric acid present in it. They contain balancing amounts of protein, carbs, and fiber.
Oranges are a good source of potassium. A high intake of potassium helps lower the blood pressure in people who have high blood pressure, and it also helps to reduce the risk of heart diseases. They also contain Vitamin C, Folate, and Thiamine.
Jamun is found only in some regions. It becomes mandatory that you stick out your tongue and look out for purple marks on them. This fruit reduces the blood sugar level and maintains it. The purple color in the fruit is due to its high antioxidant level. It contains magnesium, iron, and vitamins B and C.
They enrich your health and reduce the heat that your body absorbs. This fruit is called the "Fruit of Gods" as it has these many nutrients and more health benefits. They are the most delicious when blended into smoothies or turned into popsicles.
This fruit is one of the tastiest fruits in India. This tropical fruit is often not eaten by people because of its stiffness and the seeds in it. But it has cool health benefits that would leave you in surprise. According to some researchers, Guava helps in the reduction of blood sugar levels and reduces insulin resistance.
The fruit is rich in potassium and soluble fiber, involved in taking care of heart health. Guava also is well known for the reduction of the intensity of the pain during menstrual cramps. It also helps in the improvement of mental health, eyesight, complexion, metabolism, etc.,
This fruit is used ripe, unripe, and also after dried. This tropical fruit has many medical advantages that doctors worldwide advise consuming at least four days a week. It is also included as a part of the meals in schools, colleges, and offices.
Papayas are rich in vitamins A, vitamin C, folate, and also other phytochemicals. It contains papain, a compound that helps to cure ingestion and other tract sicknesses. It helps treat PCOD and PCOS. Papayas are rich in beta-carotene when compared to carrots. They also help in the enhancement of the skin.
All love gooseberries, and they become unavoidable during summers due to their high nutritional content. They are low in fat and contains fewer calories, yet they are stomach filling. They contain a high number of antioxidants and are rich in fibers.
This fruit, which contains phosphorus, iron, calcium, and Vitamin C, helps in hair thickening and growth. Gooseberry has a lot of anti-cancer effects, thus keeping you away from cancer. It also helps in the improvement of blood sugar levels. It is good for your heart and brain.
Pineapples are delicious tropical fruits. It is loaded with nutrients such as copper, manganese, potassium, folate, niacin, riboflavin, iron, and many more. The enzymes present in pineapple eases digestion in a person's body. The bromelain present in the fruit is a meat tenderizer that breaks down the meat easily.
Pineapple reduces the risk of cancer. It helps in maintaining a good immunity level and reduces inflammation. It is used for a speedy recovery after surgery. They are said to release the tightened muscles after a heavy workout.
Figs are rich in fiber. This fruit reduces all the effects of summer on you. Fig smoothie is the best thing that summer could make us have. Figs help in hair growth. They are a good source of calcium, Vitamins A, B, C, and K, potassium, magnesium, zinc, copper, and iron. Figs are also tasty when they are dried and consumed. They help you in managing blood sugar levels.
Folk medicine traditions use fig to treat a variety of skin problems. The zinc, copper, selenium, magnesium, calcium, and vitamins present in the fig help nourish hair and thickens the strands.   
It is one of the minor fruit crops in India. Star fruit or Carambola fruit has exceptionally low-calorie. Star fruit is rich in dietary fiber, vitamins A, B, and C, along with minerals like zinc, phosphorus, magnesium, sodium, iron, and potassium. It also has high amounts of antioxidants such as polyphenolic compounds, quercetin, gallic acid, and epicatechin. Star fruit is diabetic friendly, promotes weight loss, and is also heart-friendly.
Pears are always a part of a healthy diet as they are rich in nutrients. They contain essential antioxidants, plant compounds, and other dietary fibers. Pears promote weight loss and are known as an effective fruit for weight loss and help indigestion. They are more helpful in treating diverticulosis and reduce the risk of diabetes, cancer, and other cardiovascular diseases. They contain high amounts of antioxidants, vitamin C, K, and copper.
These tasty fruits are rich in fiber, vitamins C, K, Thiamine, Potassium, Vitamin B6, and many more. The high amount of antioxidants prevents chronic diseases. The plant compounds which are present in grapes protect against certain types of cancer. It benefits the heart. It may also boost immunity in children when consumed regularly in limits.
Grapes lower blood pressure and reduce cholesterol. It also plays a significant role in improving eye health and muscles to attain their shape. Grapes are provided as a part of the diet for children during exams as it helps improve memory and attention. 
Plums have a variety of nutrients to offer. They taste nice and are loved by the children in the family. Plums contain over 15 different vitamins and minerals, in addition to fiber and antioxidants. They are rich in Vitamin K, Vitamin C, Vitamin A, potassium, manganese, etc. They relieve constipation and also help in proper digestion.
The antioxidants in plums help in reducing inflammation and protecting your cells from damage by free radicals. They help in lowering blood sugar. They have many benefits over heart health and have other nutrients that may save you from many chronic diseases, such as osteoporosis and cancer.
Apricots are also known as Armenian Plums and contain fewer calories. They contain protein, fiber, Vitamin A, Vitamin C, Vitamin E, and potassium. They reduce the damage of cells and reduce oxidative stress linked to obesity and other chronic diseases. Apricots help in reducing the pain caused during periods. They also provide great help to maintain your eye health.
Vitamin A present in apricots plays a vital role in preventing night blindness, a disorder caused by a lack of light pigments in your eyes. They boost skin health and promote gut health.
That is not just the end. India produces distinct varieties of bananas and other fruits also, during summer. They are way too better than the fast food and junk food that is consumed. They provide us good health, adding the years of our lives. Keep in mind these fruits, and don't miss them this summer.