Being alone at home can be intriguing to some and quite the opposite to others. After a hectic busy week, all you need is time with yourself. Wondering what fun things to do alone at home?
If you live with your family or friends, you often don't get a chance to be alone. Sometimes spending time with yourself is the only therapy you need.
On the contrary, people who live all by themselves know the pain and the downside of being alone.
In either case, you can do some fun things to utilize your time by doing some meaningful activities.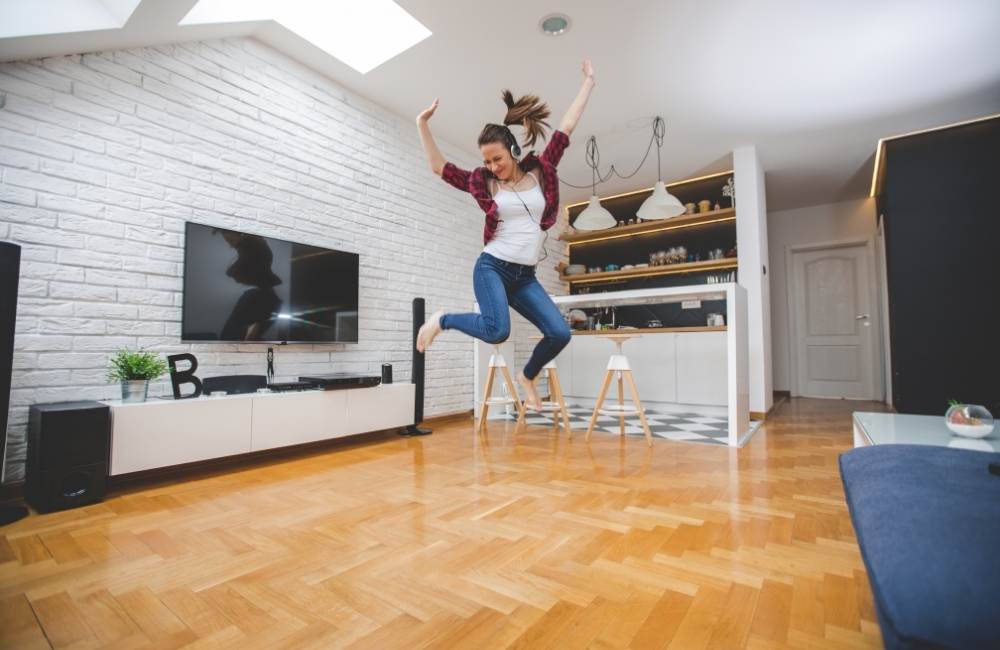 We have prepared a list of some fun things to do when you're home alone.
The post may contain affiliate links through which you purchase and help us earn a small commission at no cost to you. It just helps us bring you more posts. 🙂
Let's begin!
Adult coloring books
Adult coloring books can be your new favorite thing to do. In addition to being a fantastic pastime, these books have significant health benefits – reduce anxiety and stress and improves vision and focus. Check out these nice coloring books for adults.
Clean
If you are home alone, cleaning can be a fun thing to do. Apart from the regular cleaning, try cleaning the stuff that never gets done. Cleaning is a therapeutic way to reduce stress.
Dance
If you are shy and have difficulty dancing or expressing yourself in front of others, this should be your thing. And what's a better pastime than being alone and dancing your heart out.
Sing
Singing around everyone may not be your thing, but enjoy your little concert for yourself when you are alone. You may even brush up on those natural singing skills that you may have.
Binge watch a series
What is better than binge-watching your favorite series all by yourself. This can be the best time to binge-watch any series that you have long left. We recommend watching Shameless and similar shows.
Watch a movie
Watching a movie can also be a great way to make use of your spare time. Watch any classic movie that you always wanted to watch but missed out on it due to any reason. If you love dogs, you can watch cute dog movies.
Play with your beloved pets
Your pets can be the greatest companions of all time. Spend your time bonding with those babies! Bath them if needed or teach them some new fun things to do.
Read books
Work on those reading skills! If you are not a fan of reading, this may be your chance to start it. And if you are, a novel will already be there on your list. You just have to take it out with a nice cup of coffee and start reading it!
Practice your makeup skills
If you enjoy doing makeup but are not good at it, this will be your time to improve your makeup skills.
This can boost your self-confidence and make you feel good about yourself.
Click pictures
Now that you are done with creating that masterpiece click pictures! This can be a great time to click your pictures in different ways, angles, and poses.
Learn a new skill
Is there anything you always wanted to learn? You can do it now. Due to a lack of confidence, courage, or any other reason, if you haven't got a chance to learn any new skills, you cannot get a better time than this to learn them.
Workout
What is better than working out in your spare time? Nothing can be better than making use of your time doing a quick workout. It has amazing health benefits.
Sleep
Why not make up for all those sleepless nights? If you have a few hours to spare, take a nap and relax your body. This is one of the best things to do alone at home.
Do yoga
Take out your yoga mats and hop on them. Time for yourself means time to meditate. Meditation can help you relax, bring calmness and peace. Try new asanas or just practice the ones you know.
Rewatch your favorite movie
Rewatching an old favorite can be therapeutic if you are feeling anxious or stressed. Also, it brings back the old memories.
Order your favorite meal
Having a bad day? Food can be your best friend. Name a better combination than binge-watching series with your favorite meal by your side!
Organize, organize, organize!
You are home alone and getting bored. Utilize the time to organize your room and closet. You will find a lot of things around your house that you don't need. You can donate all the extra stuff you don't need.
Re-read your favorite novel
Enjoy re-reading your favorite novel in your free time and welcome nostalgia.
Cook
You saved a recipe a long time ago but never got the time to cook it. Now is the time. This can improve your cooking skills, and you can even try new dishes.
Bake
Spend your time baking your favorite cakes and then eating them all by yourself. You have the entire kitchen to yourself; bake those cakes and cookies and enjoy!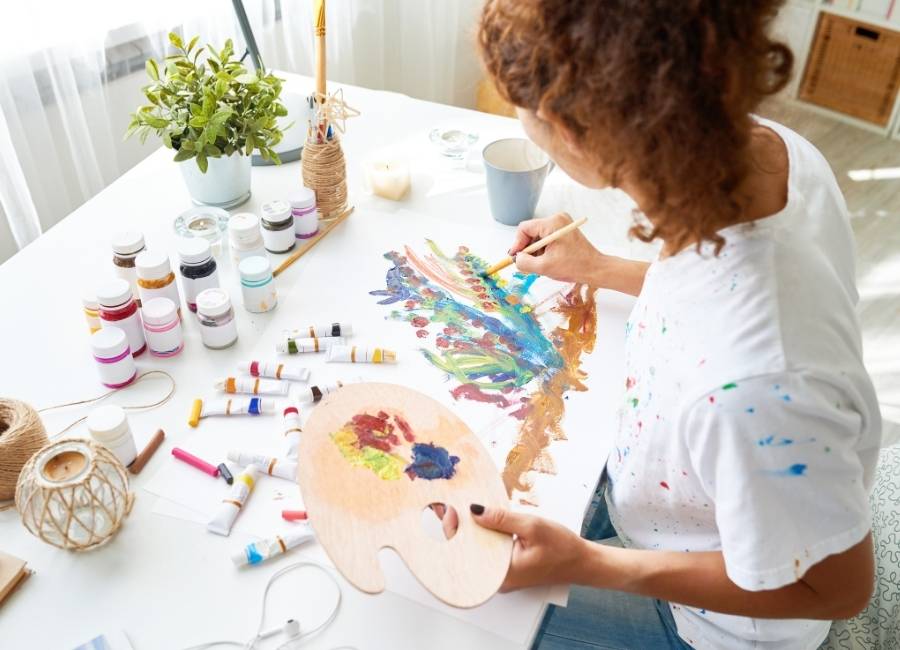 Enhance your creativity
Try to draw or paint something and enhance your creativity. Colors can boost your mood and helps you relax.
Journal
If you are already in the habit of maintaining a journal, spend your time writing a page. Write about your day and feelings. Or document your mental health journey with these prompts. If you are not in the habit of doing so, this would be an excellent time for you to start maintaining one. Whatever it is, get ready with your pen and paper to write it out.
Write a quote, poem, or a story
Give life to your thoughts by putting them down on paper. Turn your imagination into a story, poem, or even a song. I enjoy writing quotes in my pastime.
Give your room a nice makeover
Confused about what to do when you're bored at home alone? Take out your extra energy by giving your room a beautiful makeover. Rearrange the furniture into a new setting and add in any decorative items that you like.
Paint your room
Paint the walls of your room according to your choice. Bring out your creative side by painting those walls with your favorite colors and designs.
Listen to music
Listening to music can be a great way to enjoy yourself alone and uplift your mood.
Give yourself a makeover
Give yourself a celebrity look that you always wanted to have. Do your hair and makeup and turn up the heat by wearing those beautiful dresses.
Decorate your house
Make your house even more beautiful by utilizing your spare time. Decorate it with beautiful pieces and flowers.
Learn a new language
Fond of learning new languages? Use this time to learn new languages. Go through YouTube videos and google the basics of the new language you want to learn.
Take a long shower or bath
Take time to relax by taking a long shower or a bubble bath. Play your favorite song and light up some scented candles to double the fun.
Learn to play an instrument
Playing your favorite instruments can help you make the best out of your time. If you don't know how to do it, then watch videos and learn side by side.
Watch funny videos
Have a great laugh by watching some funny and cute videos. Puppy and kitty videos are the cutest!
Do your skincare
This is an all-time favorite. Being alone can be a great time to practice your skincare routine. Put on some DIY face masks, scrubs and enjoy that me-time!
Plant some herbs, flowers, and fruits
Spending time in nature can have significant health benefits. If you already have a garden, plant some new flowers, herbs, and fruits. If you don't have one, it is time for you to start a new garden.
Repair what you can
Do you know what is broken or damaged around the house? It is time to fix them. Instead of getting bored, try to repair all the broken things.
Do the laundry
Do you have spare time in your hands and a pile of dirty clothes?
Pull your attention to those dirty clothes and wash them.
Play online games
Online games can be a great pastime, and you will enjoy doing that. They improve your problem-solving skills.
Connect with an old friend
Being alone can be an excellent opportunity for you to reconnect with your old friends. Call or video call any of your friends and relive those old memories.
Creative writing
Let your creativity out. Write about something that has always been on your mind but never got a chance to let it out.
Make a list of your inspirations
Jot down everything that inspires you. Writing down some inspirational quotes, sayings, words, and people will give you instant motivation.
Origami
Doing craft and origami can be a great stress reliever. Craft promotes creative and decisive thinking. This origami kit at Amazon is really good to start your origami journey.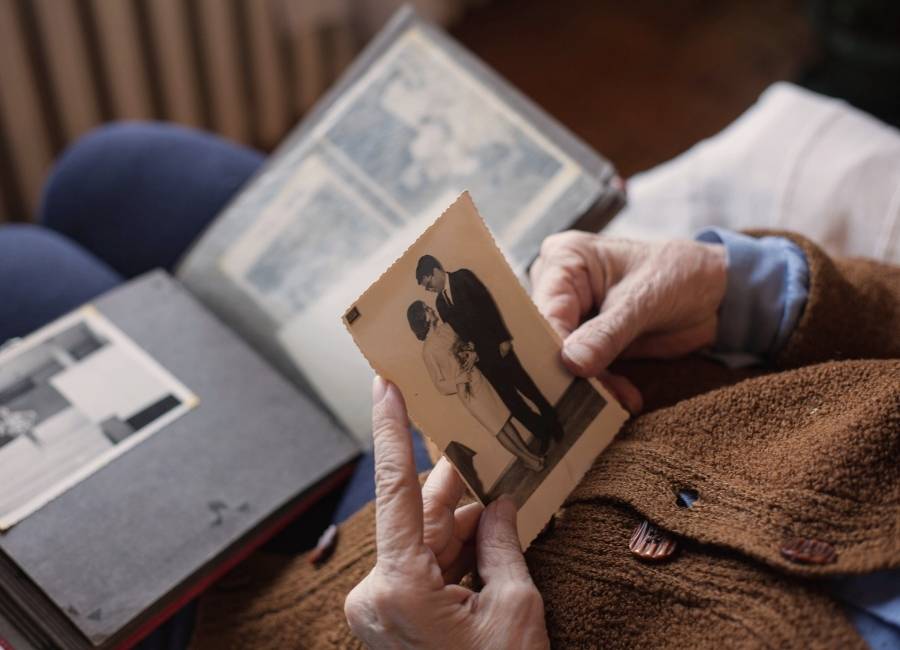 Go through old pictures
What can be greater than revisiting your old photos? It can act as a window into your old memories. Also, use the time to delete the ones that are taking too much space in your phone.
Read or watch the news
Only if you find watching the news comfortable, in addition to being an amazing pastime, is it essential to know what is happening around you.
Get up to date on current events
Sometimes, you need to feed your brain with all the things happening in the world. It can help you grow on a personal level and enhance your general knowledge.
Create videos
Making your videos can improve your self-confidence. If you are self-conscious on camera, it will be an excellent opportunity for you to overcome that.
Listen to podcasts
Podcasts are always fun when you've found the right one! You can find them on Spotify. Listening to podcasts can help you get to know the importance and difference between audio and visual formats.
Enroll yourself in online courses
This will not only help you in getting rid of your boredom, but also it will help you in learning some new skills.
Pre-plan a holiday
Use your time planning something fun. Pre-planning a holiday can be exciting for everyone. Even if you go or not, start planning your vacation.
Design your dream dress
Make use of your time by designing your dream dress. Start by drawing it on paper and then bring it to reality.
DIY face masks
Making a DIY can be fun and will have remarkable results on your face. Try and test some ingredients available in your kitchen!
Make some special meals
If you have a lot of time on your hands, try batch cooking to give you frozen food. You can even make a few batches of cold lunches that will help you for a week!
Make new from old
When you are done cleaning and organizing your house, you will be left with a lot of waste material. See if you can use those old materials to make something new and usable.
Organize your files
Spend your time by clearing out unnecessary files from your phone and laptop. You can also reorganize and arrange the essential documents and papers that you have.
Groom your body
Among the hundreds of things we have to do, we forget to take care of our bodies and groom them. Take that time to shave, wax, scrub and moisturize.
Do your hair care
Besides taking care of your face and body, you need to take proper care of your hair. Along with making DIY masks for your face, try making some for your hair. Apply masks, oils, shampoos, and other things to pamper it.
Try new hairstyles
Tired of making that same hairstyle every day? Try making some new hairstyles that will save you from making that same old hairstyle each day.
Learn some new hacks and tricks
Life hacks make your life easy, so try to learn some.
Iron and fold clothes
You can iron and fold the already washed clothes. This will save you a lot of time when you are planning to go out.
Add things to your bucket list
Do you have a bucket list? Try adding new adventurous, and exciting things to it.
Learn some new dance forms
If you have an interest in dancing, you can try learning new dance forms.
HIIT
Pick up those dumbbells and do some strength training. They are a boredom buster and give your great-looking abs.
Work on your resume
Improve your resume by spending some time on it. Add in your recent achievements.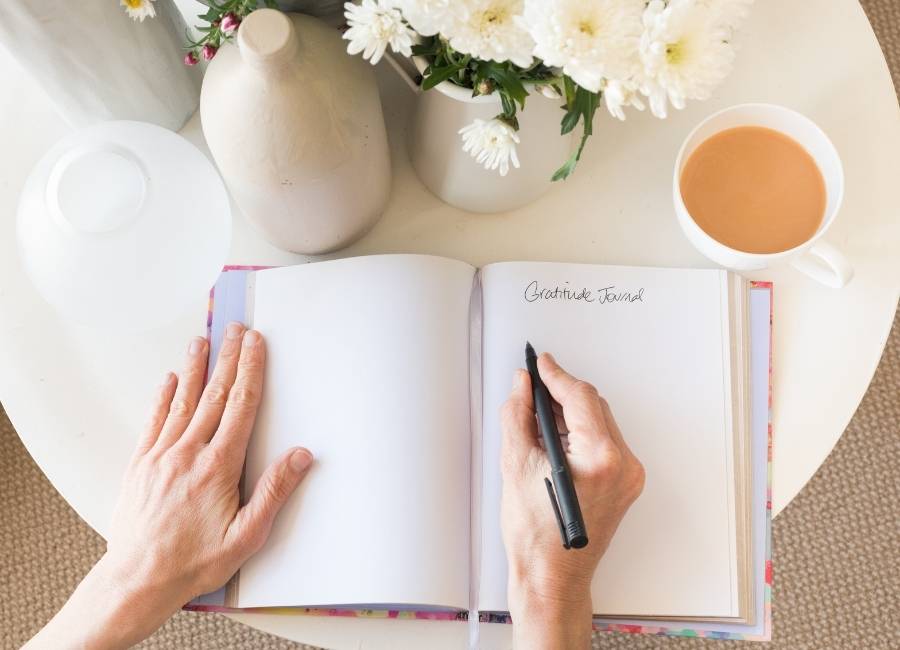 Write a letter of gratitude
This can be a therapeutic way to make you feel good and motivated.
Watch a game
Whether it's soccer or baseball, watching a game can enhance your sports skills and increase your knowledge about that game.
Create a playlist
You can modify your existing playlist or can create a new one with your new favorites.
Make some cocktails and mocktails
It's time to get experimental. Mix some different drinks to make your personalized new favorite drink.
Learn stitching and knitting
With being a vital life skill, stitching and knitting can be a fun task to do.
Try nature photography
Try clicking pictures of anything and everything within your vision – birds, animals, or even a leaf.
Shop online
Our personal favorite, shop for all the things you need. Even if you don't shop, online window shopping can be exciting too!
Explore a new career option
Bored of your career and want to try something new? If you are free, what can be better than exploring new career options.
Learn nail art
Try painting those beautiful nails and creating new designs on them.
Learn wood carving
If you want to improve your focus and concentration, learn wood carving! This cheap wood carving knife set will help you get started.
Learn calligraphy
As beautiful as it looks, this skill needs your patience and time. Calligraphy is a great way to work on your handwriting.
Try on new clothes
Stop waiting for the event to pop out, and your clothes ending up not fitting well. Try them now so you can save time to preplan your outfit and accessories. Not to mention, it's great to pass the time.
Make paper boats and airplanes
Relive those childhood memories by making these paper boats and planes!
Spend time in nature
Spend time watching and observing the stars, moon, birds, and all the beauty around you.
Beatbox
Beatbox is to mimic the sounds of musical instruments using lips, tongue, and voice. Maybe you can explore your hidden talent.
Start a blog
If you have an idea for starting a blog, now is the time to do it. You get to have an online presence and also earn some cash when your blog traffic takes off.
Take a quiz
The internet is already flooded with tons of online quizzes. Are you a dog or a cat person? Take the quiz to find out.
Groom your pets
Give your fur babies a bubble bath and spend time grooming their fur.
Go Randonauting
I love doing this most of the time when I'm home alone. Install the 'Randonautica' app on your phone. Make an intent of whatever you wish to see, and the app quantumly generates a random location where you can go and explore what you intended. During the nighttime, it's best to take along someone for safety.
Search for some new places to eat or restaurant
You can spend your time searching for some new restaurants that you would want to visit with your friends.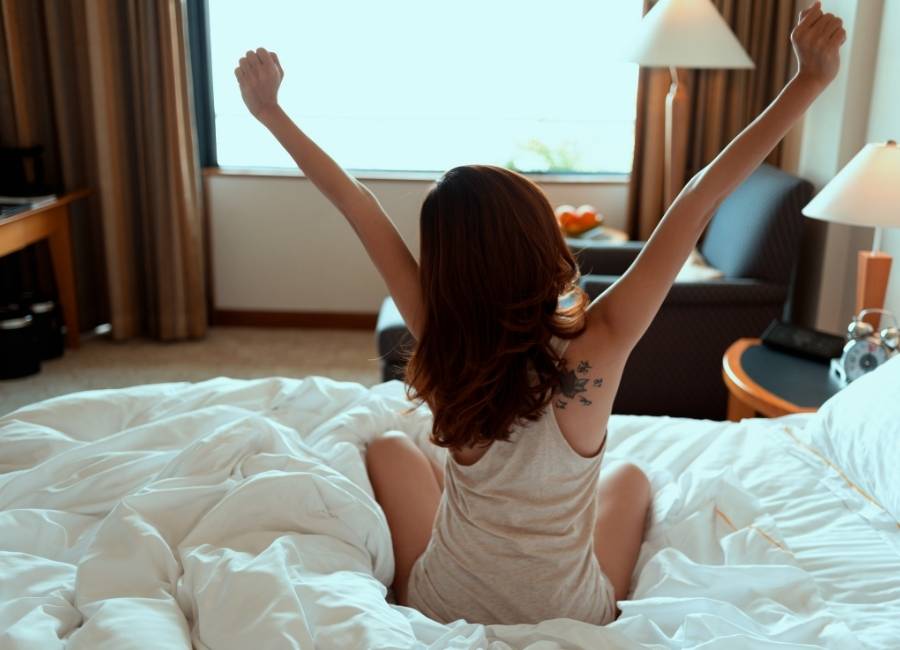 Stretch
You will feel amazing after stretching out those muscles.
Jigsaw puzzles
Solving these puzzles can boost your mood and relieve stress.
Plan an upcoming event or party
Do you have a party or an event to host? Is your birthday coming up? Plan that party out and utilize your free time.
Shoot a makeup tutorial
Do you have great makeup skills? Why not film a makeup tutorial? This can improve your makeup skills and boost your confidence. Maybe upload it to YouTube!
Rearrange your bookshelf
If you have an amazing collection of books, then have an equally amazing bookshelf for them. Organize them according to genres.
Try making slime
It is satisfying to watch slime and is the sheer fun of learning science.
Make pizza or pasta
Who doesn't love pizza or pasta? Try making them at home.
Learn to chop
The way vegetables are chopped has a significant impact on their taste.
Color your hair
How fun is it to take risks in life? If you're alone and bored out of your head, then try this out.
Learn to tie-dye
Invest your time in something exciting. Turn your old and boring clothes into colorful ones.
Play Sudoku
Why not exercise your brain in this free time?
Explore the world on Google Earth
Gain knowledge about the places in the world by exploring the maps.
Give yourself a massage
Give that body a great massage with any of your favorite essential oils. After all, your body needs some rest after days of hard work.
Social media detox
Put your phone away for a while and spend time with yourself. This will de-stress you.
Learn new poses
If you love to get clicked but don't know how to pose, why not spend your time learning them? Heave over to Instagram for some inspiration.
Make a list of your goals
Invest your time in doing something positive.
Make soaps
Get yourself a melt and pour soap-making kit and start making soaps according to your aroma, texture, and formulation.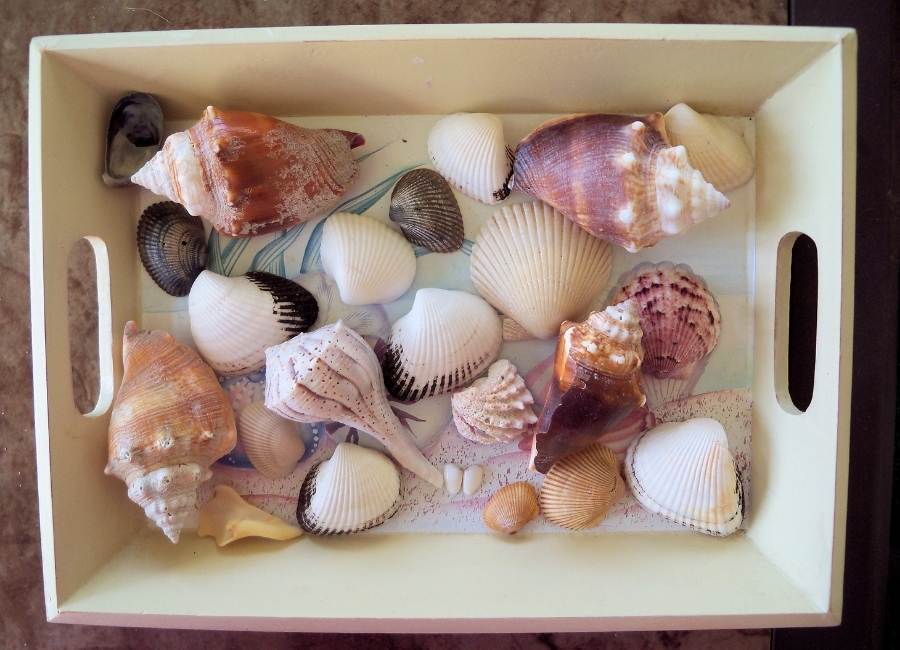 Start collecting
Always wanted to have a collection of something? It can be coins, seashells, lip balms, or even pebbles.
Try new things
Why not expose yourself to new exciting, and adventurous things? Watch sunset or sunrise. What can be better than watching the golden hour?
Feng shui
This traditional Chinese practice will help you refocus your energy and bring positivity to your home by rearranging your living space pieces.
Pre-plan your meals
Make a list of the meals you want to have for a week, not to have to worry later.
Wash your car
Grab a bucket of water and a sponge, and clean your car out.
Make a to-do list
Make a list of what all you plan to do the next day.
Take yoga and aerobics classes
Work your body out by taking Zumba and aerobics classes.
Try a new color theme for your journal
Bored with the same old theme? Go for new colors and layout.
Work on your budget
What better time will you get to work on your finances and expenses!
Play brain games
You can play any brain game in your free time. You can find these games on Play Store or Apps Store.
Learn to make music
Don't just confine yourself to listening to music. You can even make your own tunes.
Manicure and pedicure
Pamper your beautiful hands and feet!
Read e-books
You can even invest your time in reading e-books. Many websites offer free ones.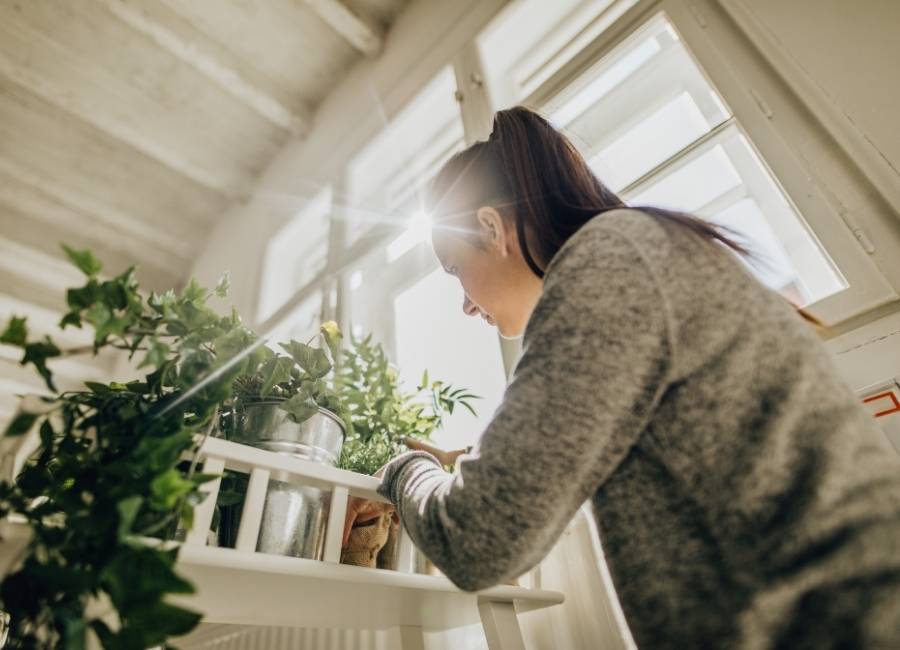 Other fun things to do alone at home
You can start your vlog.
Watch ASMR videos.
Make your own jewelry.
Go for a walk.
Clean and organize your refrigerator.
Read inspirational articles.
Be a member of a virtual group.
Make a holiday gift list.
Listen to audiobooks.
Read about new businesses.
You can do some online social work.
Make future investment plans.
You can start a nature journal or sketchbook.
Have a virtual lunch or dinner date.
You can write a letter to your grandparents.
Read newspapers and magazines.
Turn your house into a concert hall and perform for yourself.
Clean your fish tank.
Run that sprinkler – you can water your plants and garden.
You can make your own comics.
Try making your own movie.
Pick up a new hobby.
Play games you used to play as a child.
Set up an indoor picnic.
Make a smoothie for yourself and relax.
Try some DIYs and hacks that you already know.
Delete all unnecessary data from your phones.
Have a heart-to-heart conversation with your best friends.
Make a list of the things you are grateful for.
Curl up in your blanket and have snacks on your bed.
Recreate an iconic look.
Clean your beauty tools!
Make a list of your goals.
You can start a social media page for your pet.
Go through your partner's childhood pictures.
Read some celebrity gossip!
Play the songs you used to listen to as a child.
Make your favorite restaurant meals.
Turn your pants into shorts!
Think of designs for your future tattoo.
Replace your old candles with new ones.
Admire the art magazines.
Give yourself a new haircut.
Watch theatres and plays.
Plan your dream wedding.
Create a photo collage.
Find a new wallpaper for your phone.
Declutter those drawers.
Over to you…
We have tried to include a lot of fun things to do when you are home alone. What is your favorite activity from the list we have prepared? Or what fun things do you do when you are bored?
Make use of your spare time by doing some fun things that can help you relax your mind and body.