You might be wondering what to send your loved ones in India, but you're not sure what to buy?
You may want to spoil your friends and family in India, so here are a few things to buy from USA to India.
Whether it's American candy bars and snacks or good-quality electronics, these are all sure to make their day.
Be sure to pack some of these items when traveling to India!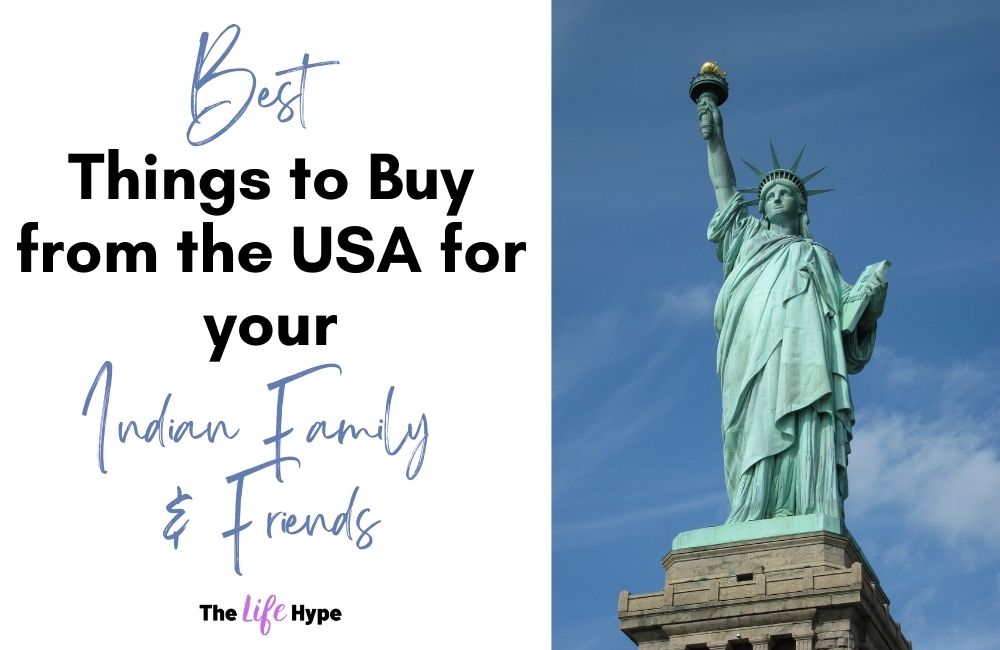 1. Hot sauce
Everyone loves hot sauce, right? Every year, Americans consume between 3 and 6 billion bottles of this hot, spicy condiment.
You can put hot sauce on everything from omelets and tuna sandwiches to samosas and chaat.
2. Native American jewelry
Anyone would appreciate Native American jewelry, whether it's a friend, relative, or coworker.
You can pick from necklaces, pendants, bracelets, rings, earrings, and more. They're made of quality materials, so they'll last a long time.
3. Dyson Supersonic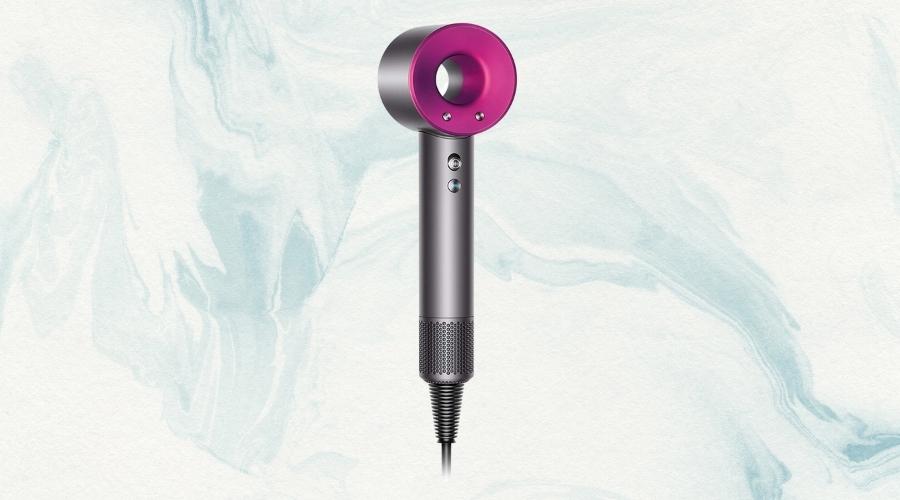 You can't go wrong with Dyson Supersonic if you love beauty and style. It's innovative, sleek, and powerful enough to blow through the thickest mane.
Among the most advanced hair dryers, this one offers a faster, more efficient, and more powerful way to blow-dry your hair.
This top-of-the-line hair dryer will blow your mind with a price tag as high as this.
4. Baking supplies
Most Indians will be able to find their basic ingredients, but finding baking supplies like cake mixes, muffin mixes, frosting, etc., will make cooking a lot easier.
Make your friends' next baking project a success by giving them an assortment of baking supplies.
Whether it's a rolling pin or a cookie cutter, a cake lifter, or a cake decoration, a baker always needs something. Get them a bunch of baking supplies, and they'll have a blast baking.
5. Vitamins and Supplements
Now that more people are health conscious, they take vitamins and supplements to stay in shape.
If you're planning to take a holiday to India, you may consider taking some supplements with you.
You can find excellent and branded vitamins, supplements, and herbal products in the USA from well-known brands like Nature Made, Amway, Nature's Bounty, Nature Made, etc.
6. Chocolates
Everybody loves chocolate, and these add sweetness to life.
Many of the finest chocolates come from the United States. While there is a varying degree of quality among chocolates, Hershey, Ghirardelli, Godiva, and Lindt are some of the best brands available.
7. Portable phone charger
When you're returning from the U.S. to India, a $10 portable charger is handy.
You can't predict how long you'll be sitting on a bus or train, and things change fast! So, make sure you carry a small portable phone charger with you!
8. Amazon Alexa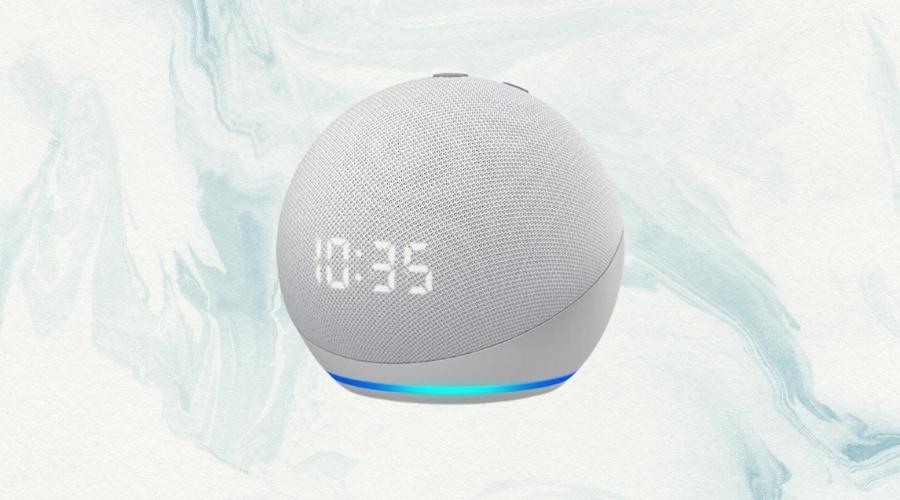 Forget about gift cards and chocolates this year – gift an Amazon Alexa!
With Alexa, you can:
set reminders
create to-do lists
get answers from Wikipedia, IMDb, TripAdvisor, Jeopardy!, and others
control smart home devices
make phone calls, send/receive text messages/emails
Search the web, play music, read audiobooks, and a whole lot more
Plus, it's the perfect time to use Alexa to make your and your special ones' lives easier.
9. Cheese
Because cheese is versatile, tasty, and won't go bad, it's the perfect gift.
There are many varieties to choose from — a goat's milk cheese, a brie, a smoked Gouda, a wedge of Parmigiano-Reggiano, Havarti, cheddar, aged gouda, mozzarella, smoked provolone, and smoked cheddar.
10. Himalayan Pink Salt Lamp
Himalayan pink salt lamps are beautiful, natural, and eco-friendly—and many people are finally starting to catch on!
Known for their clear, soothing glow and naturally radiant light, Himalayan salt lamps emit a calming aura. They are carved from solid blocks of salt, with a hollow center and a lighting element inside.
The lamp emits clean, nourishing energy—perfect for meditation, relaxation, or to help unwind before bed.
11. A Pair of Branded Jeans
From Hollywood to Bollywood, from athletes to musicians and designers to models, everyone wears U.S. jeans. These jeans feature stretchable denim materials and a high thread count for maximum comfort and style.
When shopping, you can't go wrong with brands like Lucky Brand, Levi's, Wrangler, G-Star, Diesel, and Calvin Klein.
12. Drone with 4K Camera
Whether you're just trying it out for fun or getting professional-grade footage, drones are fun, easy, and surprisingly affordable.
Drones today are of different shapes, sizes, and prices. You can get a drone with 4K cameras and record HD video at 60 frames per second if you decide to buy one.
13. Luxury Perfumes
Perfumes are always best to buy from USA, as most brands offer elegance in luxury perfumes.
A perfume gift is meant to be shared, and there shouldn't be a secret preference for one type over another.
With scents from Burberry, Creed, Hermes, Chanel, Gucci, Tom Ford, and Versace, you can surprise your loved one.
14. Flameless Candles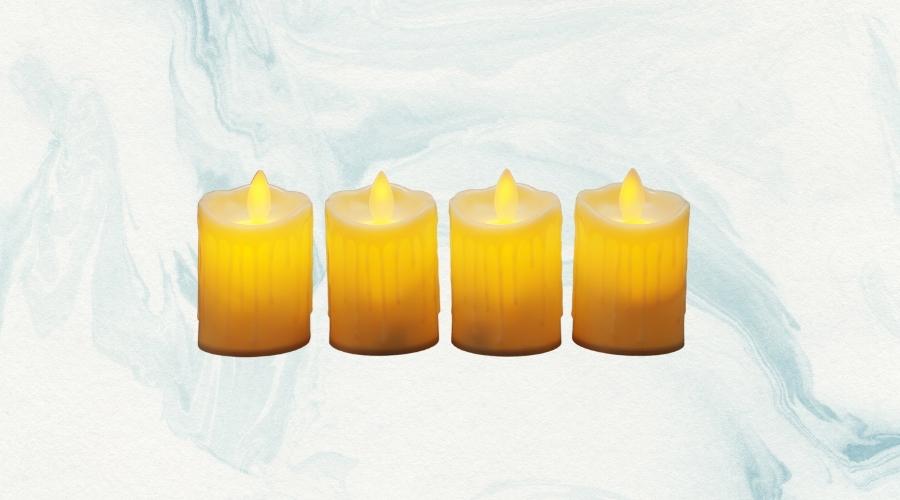 If you're looking for a new way to make your home look beautiful, why not consider flameless candles?
These eco-friendly, realistic-looking candles don't have a flame.
They don't give off soot, smoke, or flames, and they're not a fire risk. Plus, flameless candles are battery-operated, so you can have beautiful light in your home with children and pets without fire risks.
15. Foldable Walking Stick
Walking sticks are great for the elderly, those with disabilities, or those with arthritis.
Using a foldable walking stick can help people of all ages, races, and genders overcome physical obstacles.
The sticks can easily be transported in a suitcase or bag, so they are always on hand when you need them.
16. Apple Products
Apple is known for making sleek, beautiful products, and for years, consumers had to import the latest Apple gear from the States.
Let's be honest: Apple devices last forever. Its hardware is built to last – it comes with a 1-year warranty in some cases. Plus, it comes with full manufacturer support.
Also, Apple products in the United States are often cheaper than in other countries, so you're better off buying them there. For example, an iPhone may cost $600 in the US but $800 in another country.
17. Universal Power Adapter
As more countries switch to different standards, having a universal power adapter has become essential.
The universal power adapter is a device that works with any electrical outlet; it changes the voltage to the output power based on the input power.
Whether camping or traveling, a universal adapter is your best friend.
18. Fridge Magnets
For more than a decade, fridge magnets have been popular as souvenirs, reminders, or tokens of love.
USA fridge magnets are much better than those made elsewhere. Thick and durable, they'll last a long time.
A fridge magnet comes in a lot of different designs and styles. You're sure to find the perfect one.
19. Robot Vacuum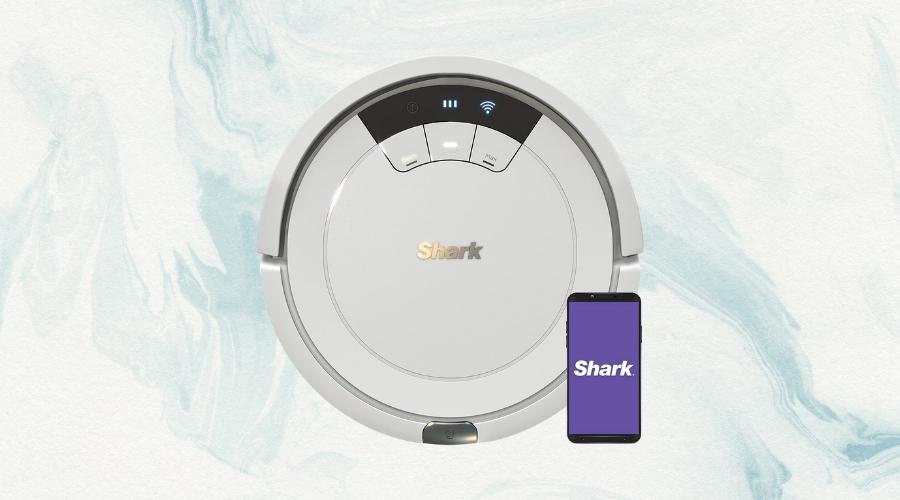 Americans love robot vacuum cleaners. In fact, they are the 2nd most popular household appliance after microwaves.
They're the next generation of vacuum cleaners with an easy-to-use design. It cleans your home automatically and takes a 'hands-off' approach. The best part is it is WiFi-connected and works with Alexa and Google Assistant.
With a 120-minute runtime, the robot vacuum is capable of cleaning your whole home.
20. Baby Products
The U.S. is home to many of the best baby brands in the world.
Buying baby products from the USA to India is one of the best things you can do. Firstly, American safety standards for baby products are among the highest in the world and they have a reputation for quality. The manufacturers also make sure to keep up with the latest trends.
21. Insulated Mugs
Want to spice up your coffee, tea, or hot chocolate?
Drinks stay warm for a long time in this mug, so you won't have to finish in a hurry.
Getting an insulated mug makes the perfect gift for any occasion – birthdays, anniversaries, holidays, or even Valentine's Day.
22. Branded Watches
Branded watches are a superb present for your friends, family, and coworkers in India.
Here you'll find brand watches from top brands like Michael Kors, Timex, Omega, Michael Heuer, Rolex, Ebel, Tag, Citizen, Victorinox, Fossil, Gucci, Seiko, Hamilton, Raymond Weil, Michael Kors, Guess, Audemars Piguet, Tissot, Swiss Army, and more.
23. Google Nest WiFi System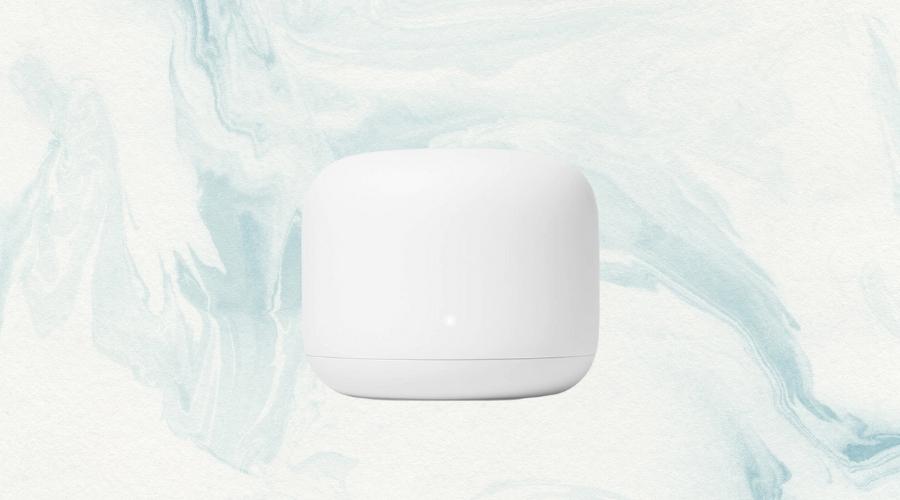 Even if your parents, friends, or in-laws already have a router, it can't compete with Google Nest WiFi.
If you're still wondering what to buy from USA to India, Google Nest WiFi can pair your smartphone or tablet with your existing internet connection to create an intelligent home WiFi system. This mesh router covers 2200 square feet, so you'll have solid WiFi throughout the house.
24. Luxury beauty products
The American beauty industry has a reputation for making products with quality ingredients and attention to detail, which is why luxury beauty products sell so well.
Plus, when you buy them directly, you save huge shipping and customs charges.
Benefit Cosmetics, Smashbox, Clinique, Bobbi Brown, Dior, MAC, Maybelline, and Lancome, are among the best cosmetic brands available in U.S. stores.
25. Instax Mini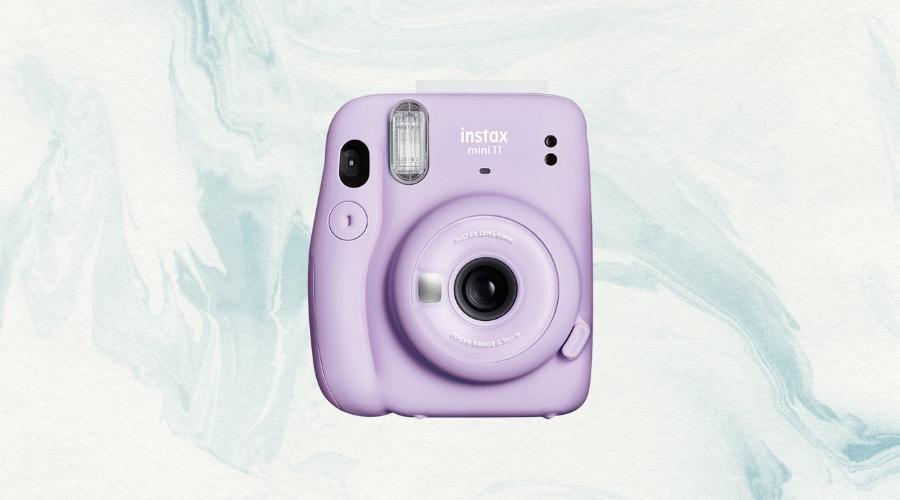 Camera phones are the next big thing in photography, but the Instax Mini leads the pack.
There is no better compact instant camera on the market, and it's waterproof, so you can take great photos in any weather. The cute, small size makes it easy to carry around.
For anyone who loves taking photos and wants to keep their memories close at hand, the Instax Mini is the perfect gift.
26. Sunglasses
A pair of sunglasses instantly elevates the style sense and look of any look, making them a good investment.
While the sun is shining brightly down here in the good ol' U.S. of A, it's a different story in other parts of the world, and that's why you should always buy yourself a pair or two.
27. Kindle Oasis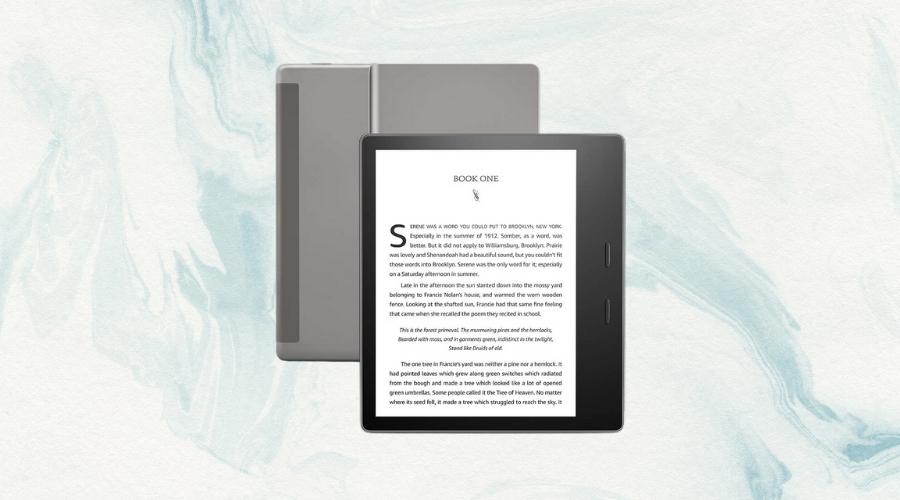 Amazon's Kindle Oasis is one of its top-of-the-line e-readers, and it feels good in your hand. One of the best things to buy from USA to India — perfect for a book lover in your life.
The Oasis has a low battery drain rate, good screen resolution, and waterproofing properties perfect for outdoor reading. Also, adjustable warm light feels pleasing to your eyes, so you can read all day long.
28. Home decor
Shopping for clothes can be fun, but it's better to get home decor for others.
Make sure that you buy US-made products if you want your home to look stylish and beautiful since the U.S. design has been copied all over the place.
You can find American-made home decor products everywhere, from big box stores to department stores. As well as being cheaper, they will make excellent gifts for family members in India.
29. Essential oil diffusers
If all else fails, use a diffuser to lightly scent your house with essential oils.
Why don't you try essential oils for yourself and see what they can do for you? They help ease pain, boost mood and immune systems, improve breathing, and keep your teeth and gums healthy. And they smell lovely, too.
30. Healthy Gummies
Gummies made of healthy ingredients are sugar-free and free of artificial colors, flavors, and preservatives. These gums are bursting with vitamins and minerals.
The US has a better quality of gummies, and they are regulated for safety standards.
There's a gummy for almost anything, from upping your biotin levels to adding some punch to your collagen.
31. Step Down Transformer
The Step Down Transformer is for electronics that aren't compatible with the power supply in the country they're being sold in.
The transformer, essentially an add-on unit, changes the 220-volts input into 110 volts, so appliances can use the local power.
This not only eliminates the need to lug around heavy A.C. adapters but can also help cut down on the electricity bill.
32. Massage Gun
Tired of sore and aching muscles and joints after all that physical activity? If the answer is yes, you might be interested in owning a massage gun.
You may think it's weird, but massage guns offer a lot of benefits, such as easing muscle and joint pain, improving circulation, and improving flexibility.
33. Soft Toys
When talking about the best things to buy from USA to India, how can we forget kids?
Whether you are a parent, uncle, aunt, or grandparent and are looking for a fun gift for your children, a soft toy may be perfect.
It can be anything—a stuffed lion, tiger, bear, a set of building blocks, or even a toy robot. Soft toys can be a great source of comfort and relaxation for kids, especially toddlers.
As for safety, most soft toys in the U.S. are made from non-toxic materials, so they are safe for kids to play with.
34. Action Figures
Kids enjoy playing with action figures, which come in many varieties. Some action figures are classics, like Spiderman, while others are "fan favorites" from popular TV shows, movies, and video games.
Action figures aren't cheap, but you can find them at Walmart and Target. Star Wars, Power Rangers, and Transformers are among the most popular. You'll also find Legos everywhere.
35. Pretzels
The pretzel has become one of America's most popular snacks over the past few decades.
Besides classic and salty pretzels, there are varieties with cheese, cinnamon, and even kettle corn.
You can enjoy pretzels with your kids, friends, or family when you're watching a movie. Fresh pretzels only have 100 calories, half as much as a typical snack bar. Also, they are low in fat and sodium, helping you lose weight.
36. Sneakers
Sneakers are a gift of health to your feet, joints, and balance.
While in the United States, buy some Nike or Converse sneakers. Branded sneakers come in an array of colors and styles, so you're sure to find one to suit your mood.
These shoes are stylish, durable, and lightweight. This makes them the perfect travel shoe, especially when returning to India.
37. Electric Toothbrush
Shop Electric Toothbrushes at Amazon
A great gift you can buy when returning from the U.S. to India is an electric toothbrush. They're a lot less expensive and make brushing teeth a lot easier.
Electric toothbrushes come in many different kinds, so you can find the right one for the person you're buying them for.
Electric toothbrushes make great gifts for kids because they make them want to brush their teeth more.
38. Scented Candles
When you get home, treat yourself or your loved ones to something special. Make your trip more memorable by buying scented candles.
You can get creative with the packaging or even put them in a nice jar. Featuring a variety of scents, these candles make your home smell great. Also, they're aesthetically pleasing.
39. Noise Canceling Headphones
Noise-canceling headphones are an incredible invention.
Imagine the ability to block out any noises that might interfere with your concentration. Imagine being able to read, listen to your favorite music, or watch your favorite movie with crystal clear clarity.
We can't stress enough how important these are for a truly relaxing trip.
40. Board Games
Board games are incredibly fun, social, and educational. They're also easy to travel with and can be great for the whole family.
Monopoly, Cluedo, Scrabble, Connect 4, Checkers, and Jenga are among the most popular games. So, when you return to India, bring board games with you.
41. Lint Rollers
You can use a lint roller to remove lint, fuzz, and pet hair from any surface in your home quickly and easily.
Lint rollers can be found at most convenience stores and drugstores in the U.S., and they are very affordable. You can also buy them online, but make sure to order them well in advance of your departure date, as they may take some time to arrive.
So if you're heading back to India soon, be sure to pick up a few lint rollers before you go!
42. Fitbit Versa 2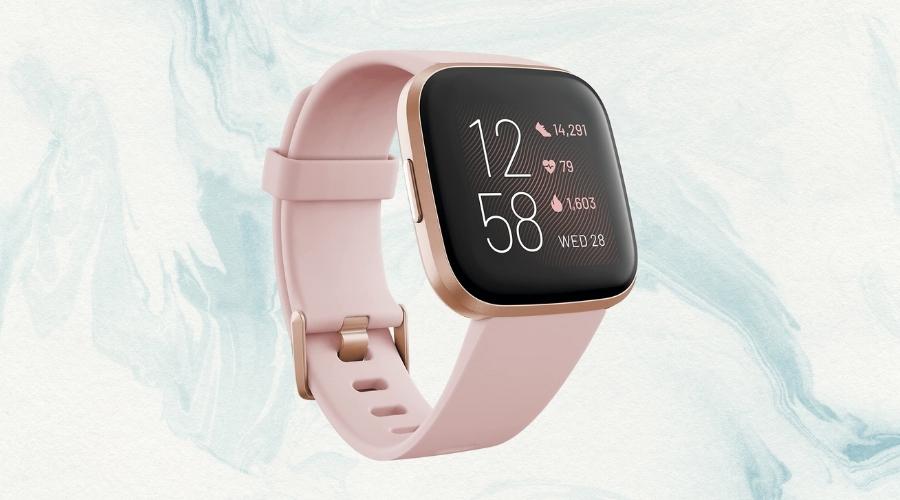 Fitbit is an excellent fitness tracker if you're looking for one. Not only does it track steps, distance, and calories burned, but it also monitors sleep and heart rate. Built-in Alexa is a bonus.
What's more, Fitbit offers a great app that helps you set goals and track your progress.
The device is affordable, reliable, and motivating – all reasons why you should buy one today!
43. Instant Pot
The instant pot is a new pressure cooker that has taken the internet by storm and is wildly popular in the United States.
The instant pot comes in handy for cooking everything from vegetables to eggs. There are several retailers where you can buy one, including Amazon, Walmart, and Target.
44. Superdry jacket
Superdry jackets appeal to all ages for their stylish design and comfort. The wide range of designs and colors makes it possible to find the jacket that's just right for any outfit or occasion.
The jackets are made to last, and they will keep you warm and looking fashionable all winter long. The largest selection of styles and colors is available from the Superdry U.S. online store.
45. Gaming Consoles
In the U.S., gaming consoles are often cheaper than in other countries. For example, the Xbox One S console is $249.99 in the U.S., while it costs 299 euros (about $335) in France.
In other words, if you're looking for a great deal on a gaming console, the U.S. is your best bet.
A second reason to buy a gaming console in the U.S. is that most consoles have more built-in storage than their foreign counterparts.
46. Cast Iron Skillet
A cast-iron pan is among the most useful cooking tools. For hundreds of years, these cookware pieces have kept families warm, fed, and happy.
It's no wonder cast iron cookware has stood the test of time: it's a versatile metal that delivers beautifully even heat when cooking.
Cast iron skillets are a great addition to any kitchen, and they make perfect gifts for the cooks in your life.
47. Lush products
The handmade cosmetics company Lush has a wide range of products for your skin and hair. Plus, they have a bunch of bath bombs that will make your trip to the bathhouse even more fun.
The brand's products are all-natural and made with ingredients like honey, seaweed, cocoa, and coffee. Plus, they're moisturizing, thanks to high levels of glycerin.
48. Kitchen knives
Kitchen knives are quintessentially American and must be brought back to India when returning home. In fact, knives from America are of excellent quality.
Moreover, Indian knife makers do not produce blades as sharp as those made in the United States. So, if you want to ensure that your knives are razor-sharp, it is best to get them from the country.
49. Pill organizers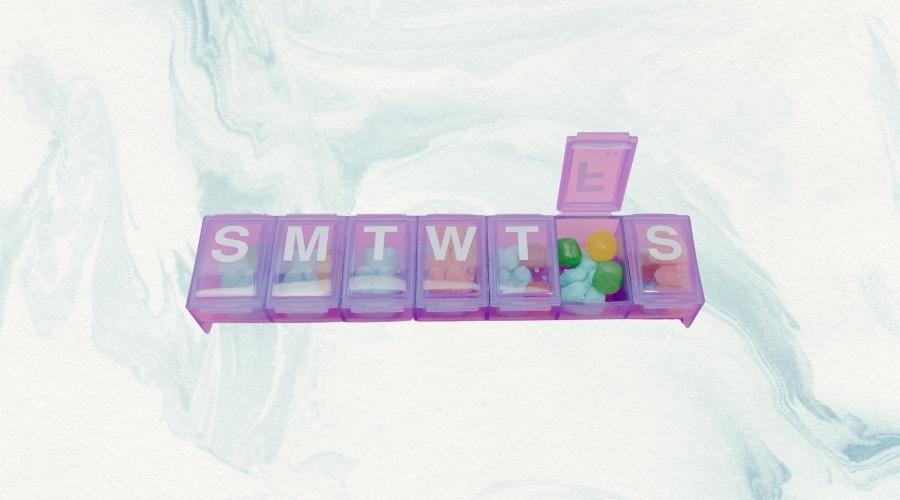 Shop Pill Organizers at Amazon
Whether it's for medication, vitamins, or supplements, pill organizers can be a lifesaver. A pill organizer is a great way to keep track of your medications and take them at the correct times.
Walmart and Target are just two of the many stores where you can buy pill organizers in the United States.
How to Shop from the USA to India: Tips
Do you have a loved one in India whom you would like a gift for? Or maybe you're shopping for family and friends who are visiting the U.S. soon? Here are some tips to help you decide what to buy.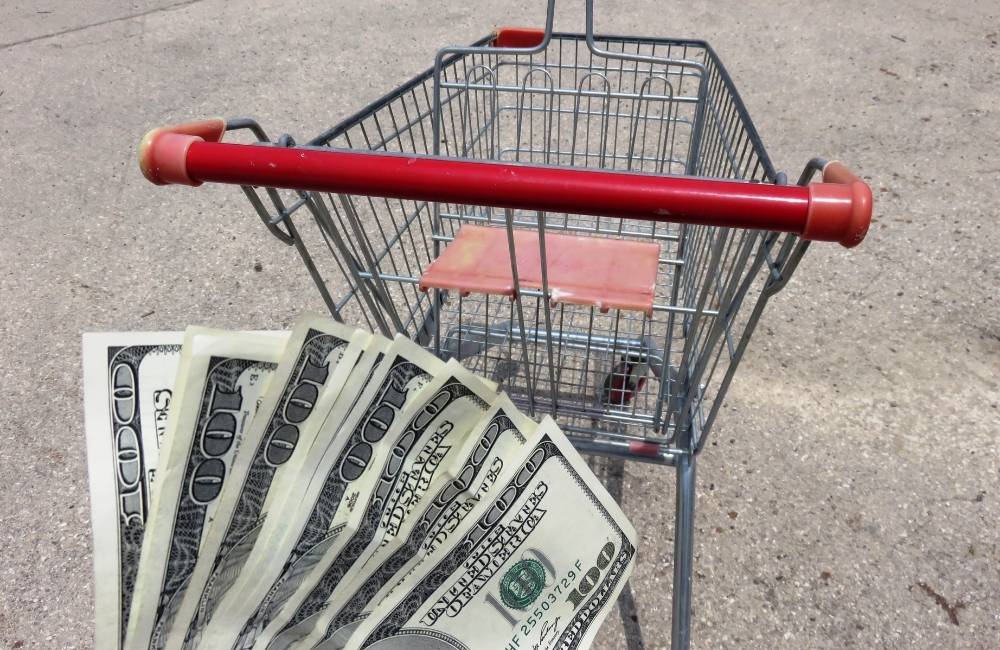 Know what you need
Before you go shopping, figure out what you need and want. This will help you focus on the items that are important to you and save time while shopping.
Consider what they might need
Think about what the person would like. If you know them well, this will be easy. If not, try to find out their interests or hobbies. This could be something practical, like a new pair of shoes, or something more fun, like a game for the family. Then, try to find products that are not available in India or available at a much higher price.
Research your options
Once you know what items you need, it is essential to research the different options available. This will help you find better quality or better deals on the item you are looking for.
Consider your budget
Take into account the cost. You don't want to spend too much or too little on a gift. Try to find something that's affordable but still special.
Custom duty
Finally, don't forget to factor in shipping costs and customs duties when calculating how much your purchase will cost.
Over to you…
Bringing things over from the U.S. can be a lot of work, but it's worth it for your friends and family in India.
We provided the perfect shopping list for those who plan on returning to India after spending time in the United States and wondering about things to buy from USA to India.
Have fun shopping!